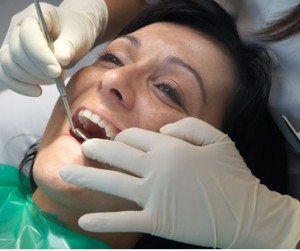 A dentist deals with the anatomy, development and the diseases of the teeth. The healthcare industry in the USA alone has hundreds of thousands of general dentists or dental surgeons. Yet, there's a shortage of dentists across the United States of America. According to the US Bureau of Labor Statistics, a dentist earns around $140,000 on an average annually. Many earn even more than that. Becoming a dentist, therefore, promises an excellent career with a high annual income. Do you want to be a dentist too?
If you plan to step into the field of dentistry, you really need to know what it's like to work as a dentist.
As a dentist or dental surgeon, you may choose to practice or your own (i.e. self-employed) or take up a salaried post at dental hospitals, community hospitals, armed forces medical facilities etc. In addition, you may also decide to work at a university or research center.
Typical Duties
Usually, a dentist at a hospital works in a team. The team consists of many dental care professionals including dental nurses, dental hygienists, dental therapists, dental technician and other dental assistants. Dental surgeons work with different age-groups of people, right from children to the elderly.
Though the main role of a dentist is to fulfill all the oral care needs of patients, they perform the following set of responsibilities typically.
The duties of a dental surgeon or dentist begin with educating patients on how to take best care of their teeth and gums. They examine the oral healthcare of patients and diagnose teeth problems, if any. Dentists use a wide range of tests and tools to complete the diagnostic procedures. Based on their findings, they come up with effective treatment plans which may also include surgery. If surgery is not required, they prescribe medications to treat the different types of oral health issues or problems.
In addition, the dentist is also responsible for keeping and maintaining the records of their patients. They may need dental assistants to look after these tasks. But the ultimate responsibility lies with the dentist.
Since the dentist works in a team, they are also responsible for recruiting other members of the team. Depending on the requirements, dentists also provide on-the-job training to the newly hired dental care professionals. At the same time, they look after tasks like budgeting, buying new equipment, machines, and maintaining the stock supplies.
No matter where the dentist works, it's crucial for them to stay on top of all the latest technologies and developments introduced in the field of dental care or dentistry. They also become associated with different dental care professional organizations to keep abreast of the latest changes.
Specializations
The field of dentistry also offers a range of specialties. After obtaining the basic dentist educational qualifications, many dentists choose to go for additional training for specializing in a particular category of dental care. Some of the most popular specialties in dentistry include endodontics, orthodontics, periodontics, pediatric dentistry and prosthodontics.
Working Environment
Dentists can either choose to have their own business (as a solo practitioner) or choose to get employed. Usually, dentists or dental surgeons work around 5 or 6 hours every day, five days a week. Depending on the specific requirements, they may also need to work in the evenings or at the weekends. Full-time dentists devote 40 hours a week to their job. Those who are yet to establish their dentistry career may need to work extra hours.
Dentists work in well-furnished offices. During dental treatment, they use masks, gloves and safety glasses to keep themselves and patients against different types of infections or diseases.
Job Outlook
There's an ongoing shortage of skilled dentists. Jobs for dentists are projected to grow more rapidly as compared to the average of other occupations. Through to the year 2018, you can expect an employment growth of around 16% for dentists or dental surgeon jobs.
Do you want to become a dentist? Please comment.
The following two tabs change content below.
Carl began his career as a recruiter in the year 2000. Since then, he has interviewed hundreds of job applicants, dealt with several hiring managers and helped a lot of people find better jobs. He's passionate about guiding people towards their best-suited careers.
Latest posts by Carl Mueller (see all)