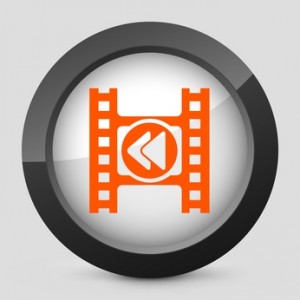 A lot of people want to get into video editing. But do you know what a video editor actually does? What are their job duties? There's little doubt that the TV and the film industry have an ever-growing demand for skilled video editors. However, video editing is not as easy as you may think. To achieve success as a video editor, you need both technical proficiency and artistic skills. If you start preparation early, you too can become a video editor.
The best part about this occupation is that you can choose to either work fulltime or part-time, depending on your specific requirements. Post-production studios, TV companies and corporate firms are always in need of video editors. Most of the film or video editors earn an annual salary between $40,000 and $80,000. With more experience and skills, you can earn more.
Given below is a quick look at the typical job duties of a video editor so you can prepare yourself for this career effectively.
Get a Brief –
First of all, a video editor needs to get a briefing regarding the concept of the video being created. As part of the process, you may also be given an outline of footage. Many video editors are provided with a script with the help of which they develop the required videos.
Gather Raw Footage –
Next, you need to put together all the raw materials and transfer them on to a computer. It's important to put all the collected data in the right order and have them saved in computer files.
Create an Assembly Edit –
Then, you need to create a rough cut. Whether it's a film or a short video, it's crucial to decide what needs to be cut out and what to select for the final stage.
Tweak –
Finally, the video editor is responsible for giving a logical sequence to the video or the film. The content of the video should be arranged in a way that looks sequential and usable. One of the most important parts of the video editing process is to make sure the video runs smoothly.
This is just the basic job responsibilities of a video editor. There's a lot more that this job involves. While working as a video editor, you'll need to work closely with the director and the producer depending on the type of project you are working on. Since this is a creative occupation, you should always be ready to experiment with different types of styles.
On the one hand, you need to keep yourself up-to-date with the technological advancement and tools used in video editing. At the same time, you should have a keen eye for details, angles, and special effects.
A video editor should also have a set of some key skills so as to perform their job duties in an effective manner. Ability to work independently, problem solving, stress management, and flexibility are some of the most important skills that you need to learn to achieve career success.
Do you want to become a video editor? Please comment.
The following two tabs change content below.
Carl began his career as a recruiter in the year 2000. Since then, he has interviewed hundreds of job applicants, dealt with several hiring managers and helped a lot of people find better jobs. He's passionate about guiding people towards their best-suited careers.
Latest posts by Carl Mueller (see all)