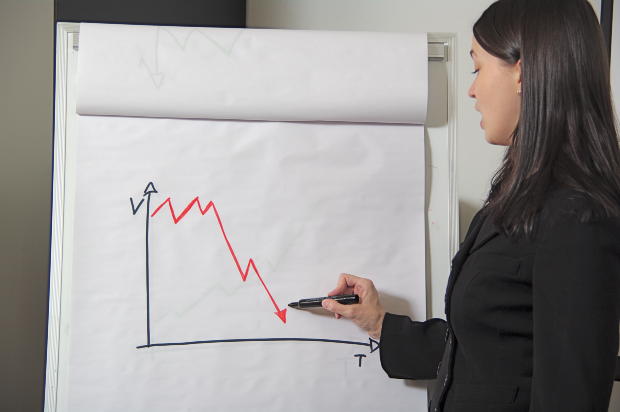 A woman's place in the world has changed dramatically from what it was centuries and even decades ago.  But it's not the female gender that has changed, it's the opportunities allowing them to gain education and experience that gives them a more dominant presence in the world.  Who knew that women had so much to bring to the table?  While men still play a big part in leadership and corporate operations, women add certain qualities and characteristics that enhance the effectiveness of getting the job done.  Nowadays, some of the most powerful CEOs, medical professionals and politicians are women, and they are as highly respected as men in similar positions.
Improvements in Female Participation in the Workforce
There is no doubt that female participation today in the work force has taken a huge jump from what it was several decades ago.  A statistical analysis of women in the work force published on Catalyst.org states that "in 2012, women [in the US labor force] comprised 51.5% of management, professional and related positions."  According to the Huffington Post, the number of women in the work force during 2006-2010 was 72.7 million, as opposed to the 30.3 million women in 1970.  However, this success has most definitely not happened overnight, and many believe women still do not have the respect they should have in the business world.  The Huffington Post article, entitled Women in the Workforce: What Changes Have We Made? states that in recent years the increase of women in the work force has slowed, and women are still employed heavily in occupations that have always been geared towards women, such as dental assistant, secretary, nurse and teacher.  One can hope that the presence of bold, vocal, and admirable women in power such as Facebook CEO Sheryl Sandberg, former US Secretary of State Hillary Clinton and Janet Yellen, Chair of the US Federal Reserve, will kick off another movement towards the establishment of women in the economic realm.
Work/Family Balance
One of the circumstances that kept women from having a strong presence in the workforce in the past is motherhood.  For a very long time, women were seen as the primary caregivers, while men were the breadwinners in the family.  While this is still the case in many situations, these days it doesn't have to be.  More and more families are open to the idea of stay-at-home dads, if it makes sense given the situation.  In some cases, the woman in a family unit is grossing the highest income and has the most job security.  The National At-Home Dad Network estimates that the current number of stay-at-home dads in the United States to be about 1.75 million, and the number continues to steadily increase.  This does not necessarily mean that the father doesn't work at all, as in some situations where the father works from home or part-time.  The ability to now work from home some or all of the time as a result of technological advances has also allowed mothers more flexibility as well, and is yet another reason women now have a higher opportunity for participation in the business world.
Motherhood as a Business Tool
A woman's maternal instincts actually work in her favor in the workplace.  In her blog, Strategies & Tactics for Women, Dr. Shannon Reece discusses the passion that drives working mothers, stating "Even though she is into her work and her work is her baby, she also realizes the most important thing to her is a child, and that softens her in a good way.  She is more understanding of others, because others are someone else's child."  Not only that, a women's strong ability to multi-task in the workplace is often a result of the balance required in child-rearing and working.  With diapers to change, errands to run, dishes to clean and an important conference call in ten minutes, leave it to a woman to figure out how to fit it all in.  This skill spills over into balancing multiple projects on the job.  Finally, women may be skilled creatures, but even they can't do it all alone.  Women tend to have an easier time asking for help and insight from others when they need it, which makes them an asset in the business world.                
Women as the Superior Gender (in some ways)
Another societal shift that has allowed women to gain ground in the workforce is the view many now have of the female gender as not just equal, but in some cases, superior to males.  This view is based on concrete research referred to on the Psychology Today blog.  Some of the superior qualities of women mentioned in the article include longer life expectancy, higher tolerance for pain and the ability to go longer without food.  The qualities themselves aren't anything new, society just has a keener perspective on them now.
In the work force, women aren't something to be feared; they are something to be admired and appreciated, and it appears the world is beginning to see that.  Research shows that diversity of all types in the workplace improves decision making to a considerable degree.
The following two tabs change content below.
Jessica Cody
Jessica Cody, a native of Fairfield County, Connecticut, has a background in online marketing and public relations. She is a graduate of the University of Connecticut, where she studied Journalism and Political Science. She is also an avid runner with a passion for the outdoors.
Latest posts by Jessica Cody (see all)