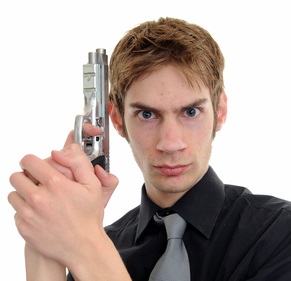 Have you ever thought about law enforcement as a career option? As the crime rate once again begins to rise rapidly, more and more trained law enforcement professionals are required. Today, people think of security as a major concern. They need agencies that use advanced technologies to keep a check on criminal activities and provide utmost safety.
On the other hand, there are several career options that you can choose from when you are planning to enter the law enforcement industry.
Here's a quick look –
Police officer
Prison officer
Health and safety inspector
Immigration officer
Armed forces operational officer
Armed forces technical officer
Patrol officer
State trooper
Investigative officer
Secret service agent
If safety and security is something you're truly concerned about, getting a job in law and enforcement is one good way of serving societies. On the other hand, there are numerous benefits of choosing this field of work as a career option.
First and foremost, as it's very obvious, there are many different types of jobs that law enforcement industry offers. Depending on your interests, you can work either at the federal level, state level or local level. Second, it's one of those fields of work where you can expect the highest job security. It's been surveyed that from now through 2018, the demand for skilled law enforcement professionals will be continuously on the rise. Even if there are lay-offs, you can find new job opportunities quickly as there's no lack of law enforcement agencies.
A career in law enforcement offers a wide range of benefits plans in comparison to other industries. Whether you work at the federal level, state level or local level, the pension and retirement plans attractive. In addition, you'll be entitled to receive different types of allowances for travel, medical, and lodging among others.
Though the educational requirements may vary from one law enforcement department to another, most of them require applicants to have completed high school education or an associate degree. However, getting trained is a good idea to get jobs in law enforcement quickly. Applicants can go for these training programs after high school. Eligibility criteria for these jobs also require you to go through physical examination.
In order to achieve success with your career in law enforcement, you should also have some key traits. First of all, you should have a strong passion of working with the public and protecting them. Second, you should always work with utmost honesty and have a deep sense of responsibility. Sound judgment and integrity are the other important skills you'll need.
One of the biggest pluses of stepping into the field of law enforcement is that it also promises career growth for dedicated and hardworking people. Larger law enforcement departments present excellent opportunities for receiving promotions to senior level position. For example, a police office may go on to become a detective, sergeant, or captain. Your promotion will depend on your overall performance and the marks you score in the written examination. Therefore, a career in law enforcement is certainly worth considering.
Please feel free to leave a comment.
The following two tabs change content below.
Carl began his career as a recruiter in the year 2000. Since then, he has interviewed hundreds of job applicants, dealt with several hiring managers and helped a lot of people find better jobs. He's passionate about guiding people towards their best-suited careers.
Latest posts by Carl Mueller (see all)