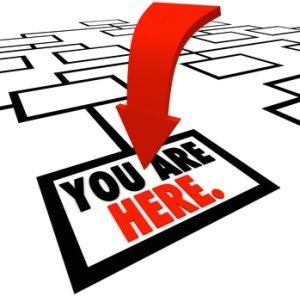 After graduating from college, students step into the real world where they have to compete to occupy jobs of their interests. Since the competition is really tough, the duration of getting the first job varies from one student to another. However, most of the fresh college graduates plan to begin their career in the real world from a high or upper level position. Why don't you begin your career with an entry level job? Yes, getting an entry level job is easy and it brings students a number of career benefits as well.
There are numerous professionals who began their career at the bottom with an entry level job and then gradually worked their way up to upper level job positions while getting plenty of benefits.
If you are not aware, here are 4 good reasons or benefits that starting your career with an entry level job brings.
#1. Easy to Get, No Experience Required
In a tough economy, it's never wise to keep waiting for a high level job position for months or years. The best idea is to put your first foot forward and break into your chosen industry as quickly as possible. That's exactly what an entry level job does for you. In fact, most of the entry level jobs are designed for fresh college graduates who have little or no experience.
If you are fresh college graduate, you should start looking for entry level employment opportunities in your field of work. Since these jobs require no previous experience, you'll get them quickly.
#2. New Skills Development
For a fresh college graduate, an entry level job is also advantageous in the sense that it allows you to learn new skills. Since you start right at the bottom, you get an excellent opportunity to acquire in-depth knowledge about a specific industry. With this insider's knowledge, it becomes easy to make further career decision, what to do or what not to do.
Many companies also offer special training programs for entry level employees. This is again a wonderful opportunity to learn.
#3. Opportunities for Promotion
Getting an entry level job doesn't mean you can't move up the ladder. As a matter of fact, entry level jobs provide you an excellent opportunity to showcase your talent, impress your seniors and get promoted at work without clearing any interview. If you are looking for speedy promotion opportunities, getting an entry level job is the way to go.
#4. More Freedom
Since you are only a lower-level employee, you are not actually accountable for big projects or assignments. You are free to ask questions and increase your knowledge about the company. The eyes of the higher level management are not directly on you. However, you are always advised to take your entry level job seriously, feel responsible for it and learn as much as possible so that you can achieve early career success.
What do you think about an entry level job? Please comment.
The following two tabs change content below.
Carl began his career as a recruiter in the year 2000. Since then, he has interviewed hundreds of job applicants, dealt with several hiring managers and helped a lot of people find better jobs. He's passionate about guiding people towards their best-suited careers.
Latest posts by Carl Mueller (see all)