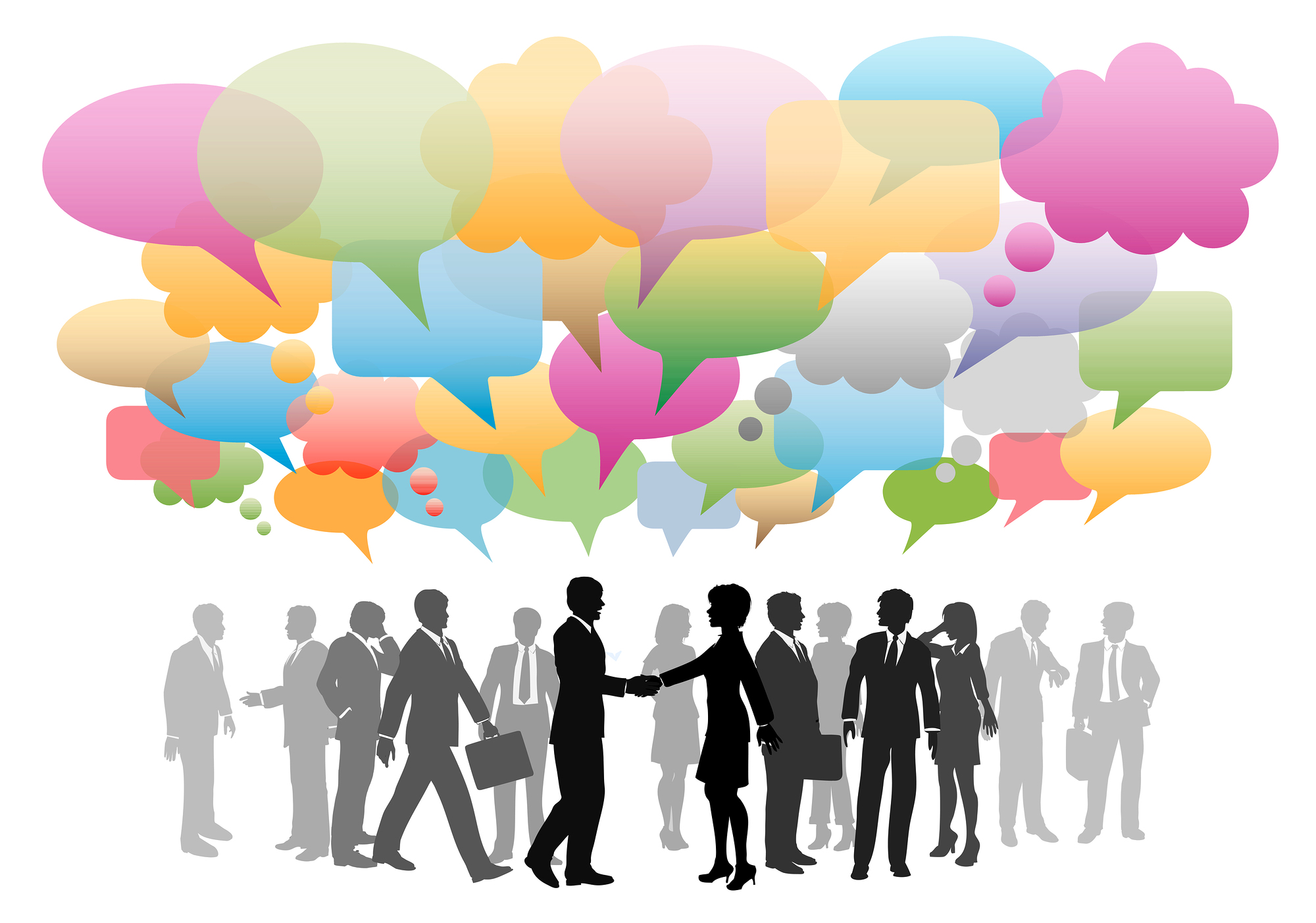 Professional networking has taken on a whole new meaning with the dawn of social media websites such as LinkedIn, Twitter and Facebook.  It is likely that if you use these social networks, you have connected with people ranging from distant family to old classmates, former co-workers and everything in between. But it's easy to simply create your profile, connect with these people and then become complacent and fail to utilize social media in the best ways possible.  If used properly, social media can help advance your career to a degree you never imagined possible.  Whether you are looking for a job, want to grow your business or are seeking advice on your business ventures from qualified people, here are simple methods for taking advantage of social media:
1)    Don't be afraid to connect with people you don't know
Social networks are not only a great way to reconnect with people you already know, they are also an effective tool for connecting with people you don't know yet but have a lot in common with and can learn from.  You can look through your friends' connections and ask for an introduction if you come across someone you think you could foster a beneficial relationship with, or do searches for high-level executives that hold a lot of influence in your industry.  To break the ice and make it clear you aren't looking to get something out of them, you can send a message to the person you are requesting a connection with, explaining that you feel you have similar interests and are looking to grow your professional social network.  Joining LinkedIn groups that relate to your skills and experience is another great way to meet key players in your industry.
Tips for Establishing a Professional Social Network
2)    Check your networks regularly for updates from your connections
You can't nurture professional relationships if you don't know what your connections have been up to.   Be sure to check your social media accounts for updates several times a day from people in your professional social network, and respond if it peaks your interest.  This will keep you more in the loop so that if someone in your professional network is traveling to your area, you can make arrangements to meet up, or if they are working on a project you have experience with, you can offer advice.
5 LinkedIn Tips for Jobseekers
3)    Be proactive with LinkedIn recommendations and endorsements
If you use LinkedIn regularly, you have probably been asked to endorse your connections for skills that are relevant to their profile.  While it is definitely good social media etiquette to do this (especially if they are endorsing you), take it a step further and write a recommendation for a connection you have gotten to know professionally.  This will allow you to applaud their efforts on a more personal level, and give others more insight into their strengths.  And of course, it is likely to mean a lot more to them than a simple endorsement (which requires a lot less effort).
How to Use Online Networking for Career Benefits
4)    Engage with content in your network
A great way to expand your relationships in your professional social network is to give a "like", "thumbs up", repost or comment on any content your friends and connections post that interests you, professional or otherwise.  If the content relates to a business, this is an effective way to build your brand loyalty and share professional aspirations.  If it relates to something outside of work, like sports, music or spirituality, then you are finding even more that you and your connections have in common (which can serve as excellent conversation starters in the future).
Creative Methods for Professional Social Networking
The following two tabs change content below.
Jessica Cody
Jessica Cody, a native of Fairfield County, Connecticut, has a background in online marketing and public relations. She is a graduate of the University of Connecticut, where she studied Journalism and Political Science. She is also an avid runner with a passion for the outdoors.
Latest posts by Jessica Cody (see all)