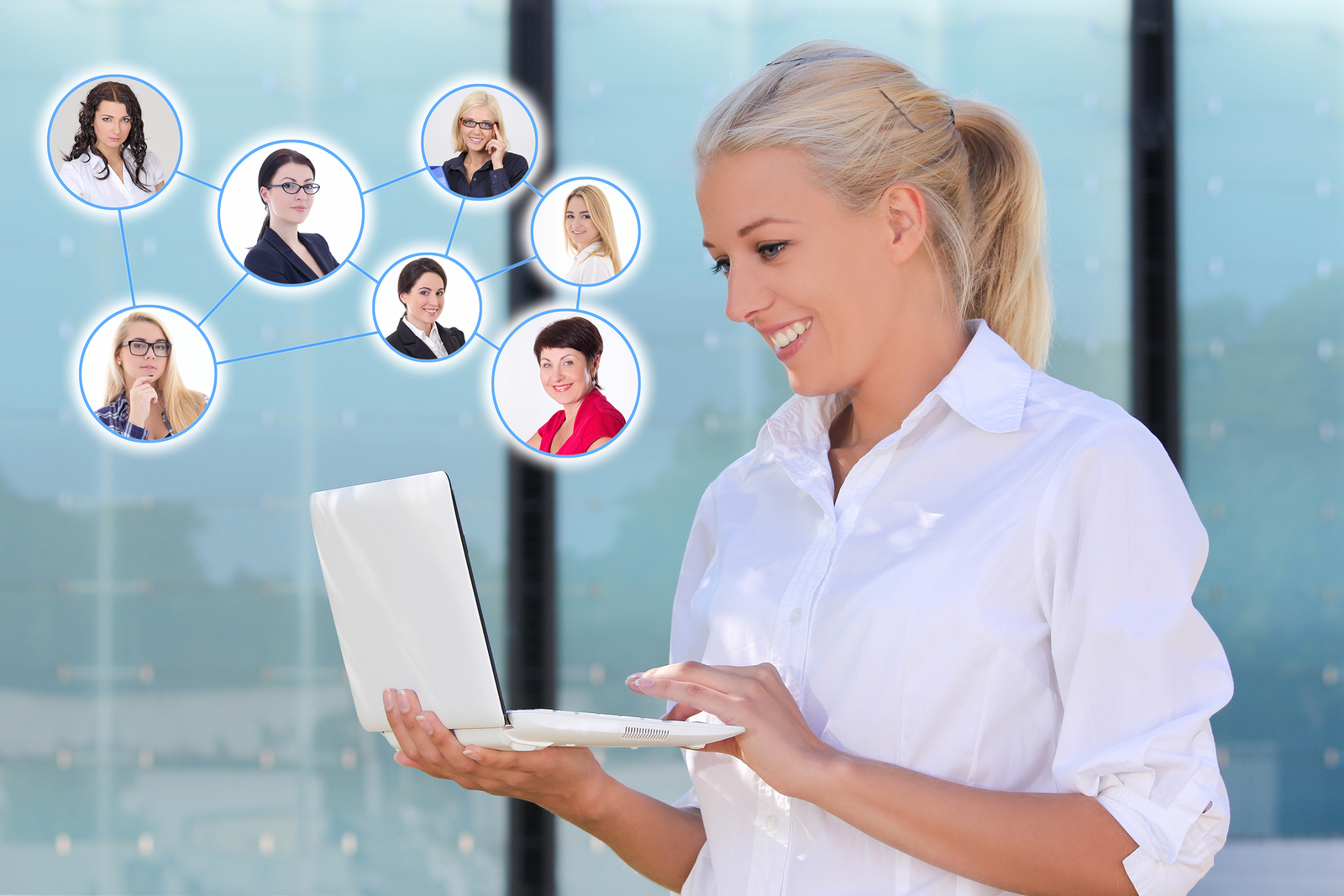 Professional social networking can become monotonous after a while when you make it into a one-dimensional task.  To expand your professional social network and your world, add some variety and excitement to your networking strategies.  There are numerous avenues of meeting people that don't involve suited-up events where the main purpose is networking itself, while at the same time giving you the opportunity to showcase your knowledge and make a memorable impression.  Below are some creative methods for building a professional network:
1)   Be willing to strike up conversation where you normally wouldn't
The people that make the most, and best, connections see any encounter as an opportunity, and show interest in people they come across anywhere on a daily basis.  This can include the person sitting next to you at the nail salon, the person beside you in the waiting room for your annual physical, and the person in line behind you at Starbucks.  Start by asking the individual something about themselves, such as what they do for work or where they are headed next that day, and see where the conversation goes.
Tips for Establishing a Professional Social Network
2)   Build a personal brand
This is a much simpler undertaking than many people realize.  Your brand is already within you, you just may not see it yet.  Think of certain tasks you excel at, or subjects you carry a lot of knowledge on.  Expand on that, by creating a personal website, business cards and social media posts targeted towards that skill or topic.  For example, if you have always had a green thumb, establish yourself as a gardening consultant, and start out by helping out local neighbors and businesses for little to no cost.  You can use this as a conversation starter with anyone you come into contact with anywhere.  You never know where it can lead!
How to Utilize Social Media for Professional Networking
3)   Take up a cause
Doing volunteer work, especially for a cause you are passionate about, is an excellent way to meet people goal-oriented people that you share common interests and values with.  On top of that, many corporations support charities, so if you get involved in helping out at charity events or collecting donations, you are likely to rub elbows with top-level executives.
4)   Have people come to you
Instead of going to events, host your own.  If you have a business or brand you can arrange a happy hour or dinner to promote it.  If not, you can simply call upon a group of friends for a get-together around an activity such as a trip to a winery, museum or yoga workshop, and tell them to put the word out.  The point is to attract as many driven and career-oriented people as possible to add to your professional social network.
How to Sell Yourself at Professional Networking Events
5)   Start a blog or research project
Start a blog around a topic that you have knowledge about and interests you, or think of an issue drawing a lot of attention in the world, and see if you can do a research study or whitepaper.  This will give you the opportunity to reach out to influential people that are experts on the issue or topic and conduct interviews.  Not only will this be excellent professional social networking for you, it will give them publicity as well, and build the foundation for a fruitful relationship.
5 Networking Tips for New College Graduates
The following two tabs change content below.
Jessica Cody
Jessica Cody, a native of Fairfield County, Connecticut, has a background in online marketing and public relations. She is a graduate of the University of Connecticut, where she studied Journalism and Political Science. She is also an avid runner with a passion for the outdoors.
Latest posts by Jessica Cody (see all)