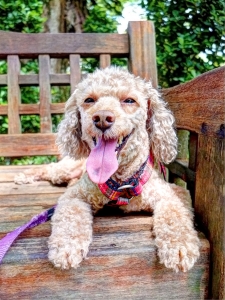 Deep down, we all are animal lovers. As kids, we wanted to have our own pet and pleaded our parents to get a puppy or hamster. Visiting the zoo never got old and we always enjoyed seeing all the exotic wildlife. For people who love spending time with their pets, can make their career as the animal caretakers or devote themselves for curing their injuries and illness by becoming a vet.
Most people do full time or part time jobs as animal caretakers or at kennels to satisfy their love for animals and to earn decent amount of money at the same time. Some of the animal jobs require proper education while others do not.
Animal Jobs That Require Proper Education
In order to become professionally involved with animals, one has to receive proper education before he or she can begin the career.
1.      Veterinary Jobs
A veterinarian is someone, who treats and cures the illness and injuries of the animals. A person planning to make his or her career in veterinary science has various options to choose from. This profession requires a great deal of studying, a certified diploma or medical degree, along with the necessary training required to qualify for the job as a veterinarian. It is even said that vets must possess the necessary knowledge, more than a doctor, since he has to analyze and treat animals of various kinds.
 Veterinary science has now become a popular profession with numerous sub-branches. It requires a degree to become a veterinarian technician or veterinarian.
 2.      Zoo Jobs
Zoos offer good animal jobs, which include various tasks. Taking care of the zoo animals, cleaning their shelters, observing their behaviors, looking for their medical conditions, feeding them timely, all encompass the job of a zoo keeper.
Zoo keepers prefer the animal educators with those holding animal caretaking duties. The degree and diploma holders from the veterinary discipline can serve as zoo veterinarians, animal trainers and research specialists. 
 3.       Trainers
Training animals to be good and obedient pets with etiquette is a difficult job. Usually, animals including horses, cats and dogs are trained. This job does not require as much training as a veterinarian, but needs to do a apprenticeship or receive proper education through a licensed dog training school.
Animal Jobs That Do Not Require Any Education
For being a veterinarian, you need to have a kind heart with good medical knowledge for the animals.
1.      Kennel Jobs
Kennel jobs are interesting which allow you to spend time taking care of the healthy animals. Bathing, feeding, taking them for walks, cleaning up their cages and monitoring their behavior are the parts of a kennel job.
 A person working in a kennel needs to possess certain qualities including patience, kindness and above all, love for animals and the ability to develop a bond with them. This job is quite different from veterinarian jobs and does not require any education or special training for taking care of the kennel animals.
 2.      Pet Sitter/Walker
Pet sitters are just like the baby sitters, differing in taking care of the animals, especially dogs and cats instead of the children. They take proper care of the animals, provide them with food, water, baths and the care that they need. This job is time consuming as one has to work for more than 10 hours and in some cases, do overtime.
3.      Animal Shelter Jobs
Animal shelter jobs are high in demand these days. Working at an animal shelter may include responsibilities like cleaning the cages of animals, giving them meals on proper times and taking care of them.
One of their additional jobs is to interact with the customers and find suitable kennels for animals.  No trained staff or a certified degree holder is required for the job.
 4.      Dog Daycare
Owning a dog daycare is a great way of earning good money and fulfilling your desire to have cute and adorable animals around you. These are similar to the kennels and it depends on the owners to decide if they wish a day, night or long-term care of the pet animal, if they are off on vacations. It is necessary to have a qualified staff, which is trained to take care and groom the pet, especially for an established set up.  
The following two tabs change content below.
Dr. Sadaf Ajmal
Dr. Sadaf Ajmal is a Ph.D., entrepreneur and an internet millionaire. She has over 13 years of experience in Affiliate Marketing, Content Writing, Online Marketing, Search Engine Optimization, Social Media Marketing and research. She helps people earn money using the power of the internet, provides free consultancy on setting up business and teach them how to live a laptop lifestyle. You can Skype her at: Sadaf.ajmal4
Latest posts by Dr. Sadaf Ajmal (see all)