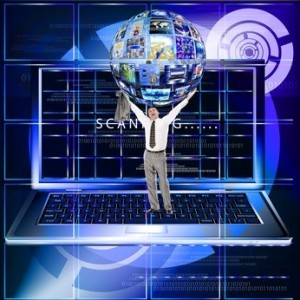 The ever-increasing use of computers has revolutionized our lives in so many ways. Perhaps, there's no industry where computers are not used. To understand the different aspects of how computers function and how you can use them to perform specific tasks, you need to study computer science. There are so many students who have a keen interest in computer science careers. You may become interested in choosing these careers also as soon as you come to know potential benefits that come from this industry.
Given below are five key reasons as to why computer science careers can benefit you.
1. Fastest Growing Job Field
According to the US Bureau of Labor Statistics, computer science jobs are expected to grow at a much faster rate, as compared to other jobs. Over the next 5-10 years, the projected job growth in this job field is as much as 24%. If you are planning to pursue a degree in computer science and build a successful career in this area of work, you are on the right track.
As technology advances, you'll see more specialized jobs coming your way in the near future.
2. High Salary
One of the biggest benefits of making a career in the field of computer science is that it offers you high income opportunities. According to a recently conducted survey, the salary for bachelor degree computer science jobs comes 3rd in the list of highest paid bachelor degrees by average salary.
Equipped with a bachelor's degree in computer science and a few years of working experience, you can expect to earn an average salary of around $58,400. A good reason to choose computer careers indeed!
3. Less Stress
High stress at work can quickly take its toll on your health while affecting your private life as well. Thankfully, computer science careers are one of those areas of work where the stress level is quite less.
Recently, JobsRated conducted a survey where they considered 200 different jobs and ranked them on the basis of stress levels. The job of a computer system analyst and that of a software engineer ranked at #4 and #5 respectively in the list of top least stressful jobs.
4. Lots of Career Opportunities
The field of computer science offers your numerous careers or specialties. Equipped with a computer science degree, you can choose to become a software engineer, software developer, systems engineer, Java developer, web developer, systems administrator, network engineer etc.
As a matter of fact, there are many different industries where you can choose to work at job positions mentioned earlier. Whether it's the banking industry, networking companies, software companies, defense companies, or credit card companies; so many opportunities are there.
5. Career Advancement
Like there are several industries where you can occupy jobs with a computer science degree, there are ample opportunities of career advancement in this field of work as well. With more experience and technical skills, you can be quickly chosen to lead an entire department of computer science technicians as a manager or chief executive office.
Are you planning to build a career in the field of computer science? Please feel free to talk about it.
The following two tabs change content below.
Carl began his career as a recruiter in the year 2000. Since then, he has interviewed hundreds of job applicants, dealt with several hiring managers and helped a lot of people find better jobs. He's passionate about guiding people towards their best-suited careers.
Latest posts by Carl Mueller (see all)