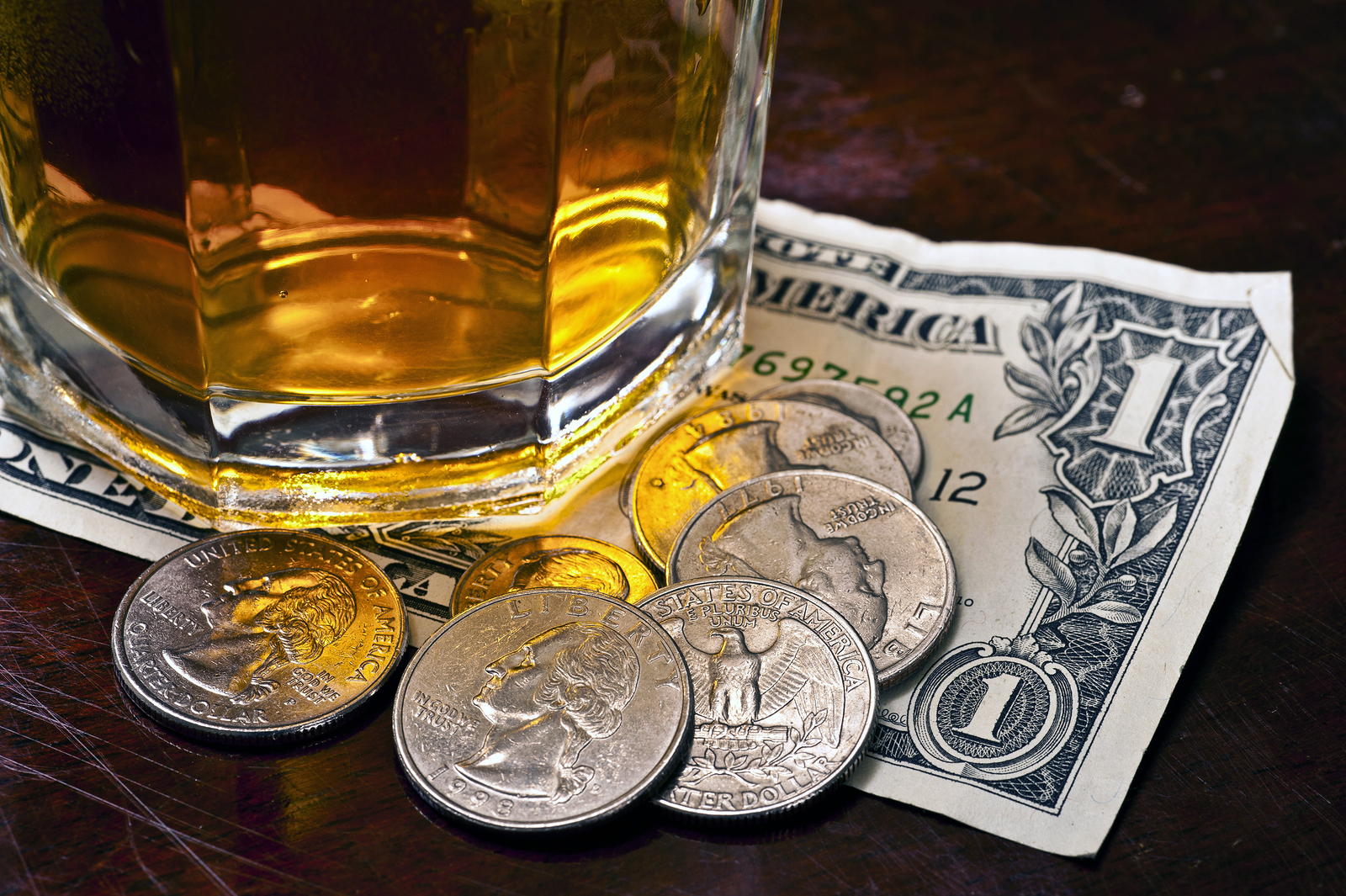 Many people prefer to work in food service, and for good reason.  According to the National Restaurant Association, restaurant workers make up 10 percent of the entire US workforce.   Some people find food service work to be a great way to make money early in their career, and others develop a passion for food service at the entry level and choose to remain in the industry for their entire career.  While some food service jobs might lack certain advantages like steady work hours and healthcare benefits, there are also many perks to working in this industry that you just cannot find at other jobs.  Below are some of the top advantages to working in the food service industry:
1)      Immediate cash
Many food service jobs, such as waiters, waitresses, bussers, and delivery staff have the opportunity to make extra cash in addition to their hourly pay from cash tips that customers give them.  This gives these workers incentive to work harder, since the better the service is that you deliver, the more money you are likely to make in tips.  So not only is your income potential unlimited, you also are able to take home the money from tips the day you get it, so you don't have to wait a week or two until you get your paycheck.
Food service jobs in Baltimore, MD
2)      More money in less time
Another advantage to food service jobs is that you can make more or the same amount of money in a couple of hours that someone else might make in an 8 hour day, depending on how busy the restaurant you work at is.  Some waiters and waitresses are able to support themselves working only a couple of shifts per week.  Of course if you are making a lot of money in a couple of hours, that means you are working extra hard and must really be on your toes.
Food service jobs in Atlanta, GA
3)      Staying active
Many people that work at desk jobs struggle with getting enough exercise and maintaining a healthy, active lifestyle.  A benefit of working in the food service industry is that many of these jobs involve more time on your feet, and on a busy night in a restaurant you are likely to get a good amount of exercise.  This allows you to stay in decent physical shape even without hitting the gym before or after work.
Food service jobs in Boston, MA
4)      Ability to get shifts covered
If there is an event you simply cannot miss, or you like to take frequent trips, there is likely to be someone else on staff at a food service job that can perform your job just as effectively as you.  To avoid sacrificing too much income, you can exchange shifts with other food service workers.
Food service jobs in Portland, OR
5)      Entertaining Atmosphere
Many people that work in food service jobs find it to be more exciting than other jobs, because many restaurants have live entertainment such as music and comedy, and festive clientele and staff members that start to feel like family.  So the fact that you have to work at a restaurant on a Saturday night doesn't have to mean you are missing out on anything.
Food service jobs in Minneapolis, MN
The following two tabs change content below.
Jessica Cody
Jessica Cody, a native of Fairfield County, Connecticut, has a background in online marketing and public relations. She is a graduate of the University of Connecticut, where she studied Journalism and Political Science. She is also an avid runner with a passion for the outdoors.
Latest posts by Jessica Cody (see all)