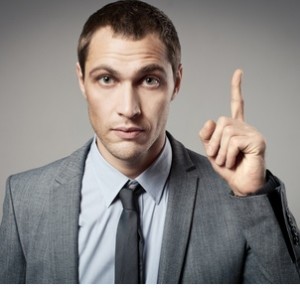 While in a job, you have to face a wide range of challenges; one of the most common of these is criticism. Workplace criticism, if not dealt with properly, can also derail your professional career. You can't avoid it either. So, what are you going to do? Well, you should learn how you can manage criticism at work in a way that helps you grow your career.
You have no control over others. But you certainly have full control over yourself and the way you react.
Here are a few tips to deal with criticism at work –
It's Nothing Personal
First and foremost, you should draw a fine line between work life and private life. Usually, people who get criticized at work take it personally. They keep thinking of it even when out of office. As a result, they get stressed and impact their private life negatively. Whenever you are criticized at work, never take it personally. Think that it's only part of your job.
It happens to a lot of people. You're really not alone if you are being criticized at work or in the workplace.
Not All Criticism is Bad
If you want to deal with office criticism effectively, you should understand that not all criticism is bad. There are two major categories of criticisms – constructive and destructive. While you should reject destructive criticism quickly, you should always pay attention and learn from constructive criticism. If you pay attention to constructive criticism and act appropriately, it can provide you with effective feedback that's valuable to your professional success.
Have the Courage to Admit Your Mistakes
If you are a human, you'll make mistakes. While at work, you'll get criticized quickly if you make mistakes. But the biggest problem with many people is that they get into a defensive mode when being criticized. They start to think about different ways as to how to defend themselves.
If your co-workers or managers criticize you for mistakes you have done, you should first admit your mistakes. You should listen to what points they have to make and see how you can improve.
Always Ask for Feedback
Asking for feedback is always a good idea. While in a job or working on a project, you should always be ready to ask for feedback or welcome suggestions from your colleagues and seniors. Getting a second opinion should be looked as a way to improve and do better.
Don't Hold a Grudge
You should accept that nobody's is perfect. People make mistakes, get criticized and learn from them. However, there are some who would go on to bear a grudge against those who criticize. It's highly unprofessional. If you are being criticized for your weaknesses or mistakes, you should try to improve yourself so that you don't repeat them again.
Never try to ignore criticism or react to it in an unprofessional manner. Successful people always invite criticism, because they know it's an opportunity to improve and learn. You too, while in the workplace, can manage criticism in an effective manner by following the above mentioned guidelines.
Please feel free to let me know what you think.
The following two tabs change content below.
Carl began his career as a recruiter in the year 2000. Since then, he has interviewed hundreds of job applicants, dealt with several hiring managers and helped a lot of people find better jobs. He's passionate about guiding people towards their best-suited careers.
Latest posts by Carl Mueller (see all)