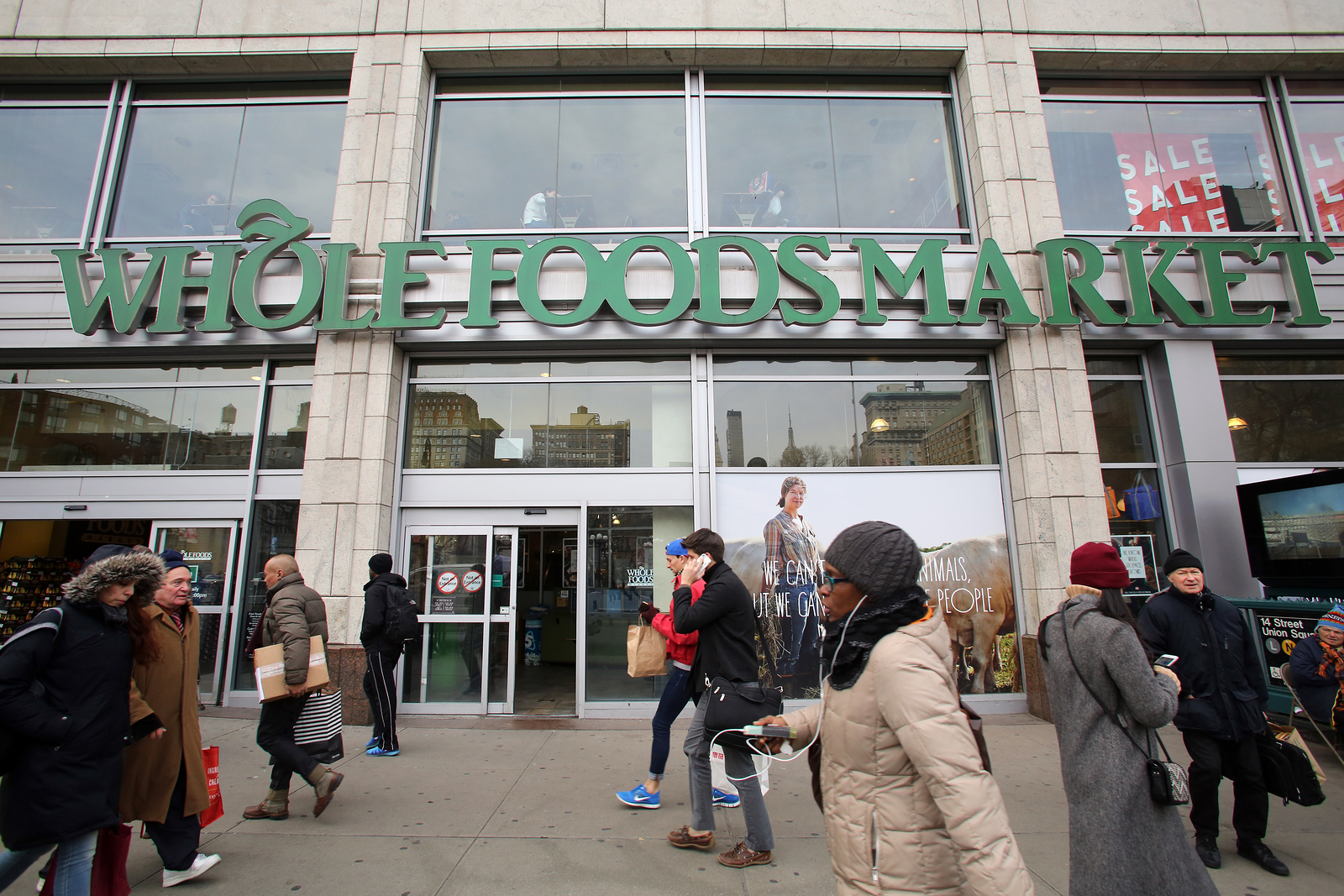 The growing trend of better employee benefits in customer support jobs is also being seen in food retailers across the country.   Many workers are finding their jobs stocking shelves, slicing meat and checking out customers to be way more rewarding thanks to better pay, comprehensive health insurance coverage, retirement contributions and tuition reimbursement.  These benefits allow employees to be happier at their jobs, remain in their jobs for longer periods of time, and it gives them a better chance to invest in their future careers for when they are ready to move on.  Here are some of best food retailers to work at, based on the quality of employee benefits they offer:
1)  Costco
88% of employees at this wholesale retailer are covered by the company's health insurance plan, which includes medical, dental, vision, substance abuse and hearing aid coverage.  The store also offers employees the opportunity to participate in their "Live Healthy Program", which helps employees to incorporate nutrition, fitness and stress reduction tactics into their lifestyles.  The average wage for customer support workers at Costco is $21 per hour, and employees that work on Sunday get paid time and a half.
Food retail jobs in Minneapolis, MN
2)  Trader Joe's
To keep its employees happy and healthy, this specialty food retailer offers customer support workers raises every 6 months, with starting pay at about $10 per hour.  All employees working at least 20 hours a week get health insurance 3 months after starting their job, which offers comprehensive coverage that includes medical, dental and vision.  The retailer also makes generous contributions of over 15% of employees' gross income to their retirement funds.  On top of that, customer support workers get to enjoy the store's delicious food products for free, as a method for them to gain product knowledge.
3)  Whole Foods
The average pay for a Whole Foods employee is $19 per hour, with a 20% discount on the specialty food retailer's products.  Employees are encouraged to live healthy through the company's "Healthy Discount Incentive" program, which raises their employee discount up to 30%.  Stock options are very attractive for employees at this retailer: 95% of the company's stock options grants are given to non-executive customer support workers.  The food retailer also has an in-house volunteer program that employees can participate in, which gives them the opportunity to travel for several weeks to communities where the store's products come from.
Food retail jobs in Boston, MA
4)  Publix Supermarkets
Every employee at this grocery retailer is given free stock in the company, and has the option of purchasing additional company stock as well.  The company's profit-sharing program allows it to reward its hardworking customer support workers with quarterly and year-end bonuses.  Publix employees can also receive tuition reimbursements of up to $12,800 if they pursue degrees in fields such as accounting and information technology.  With benefits like these, it's no wonder that more than 25,000 associates have been with the company for at least 10 years.
Food Retail jobs in Phoenix, AZ
5)  Wegman's Food Markets
This grocery retailer is serious about education, having given more than $100 million in educational scholarships to employees.  They also offer not only health insurance to all employees, even those that work part-time, but also dental coverage, adoption assistance, and medical spending and dependent care reimbursements.  There are other free health perks available to employees as well, such as tobacco cessation and yoga.
Food retail jobs in Los Angeles, CA
The following two tabs change content below.
Jessica Cody
Jessica Cody, a native of Fairfield County, Connecticut, has a background in online marketing and public relations. She is a graduate of the University of Connecticut, where she studied Journalism and Political Science. She is also an avid runner with a passion for the outdoors.
Latest posts by Jessica Cody (see all)