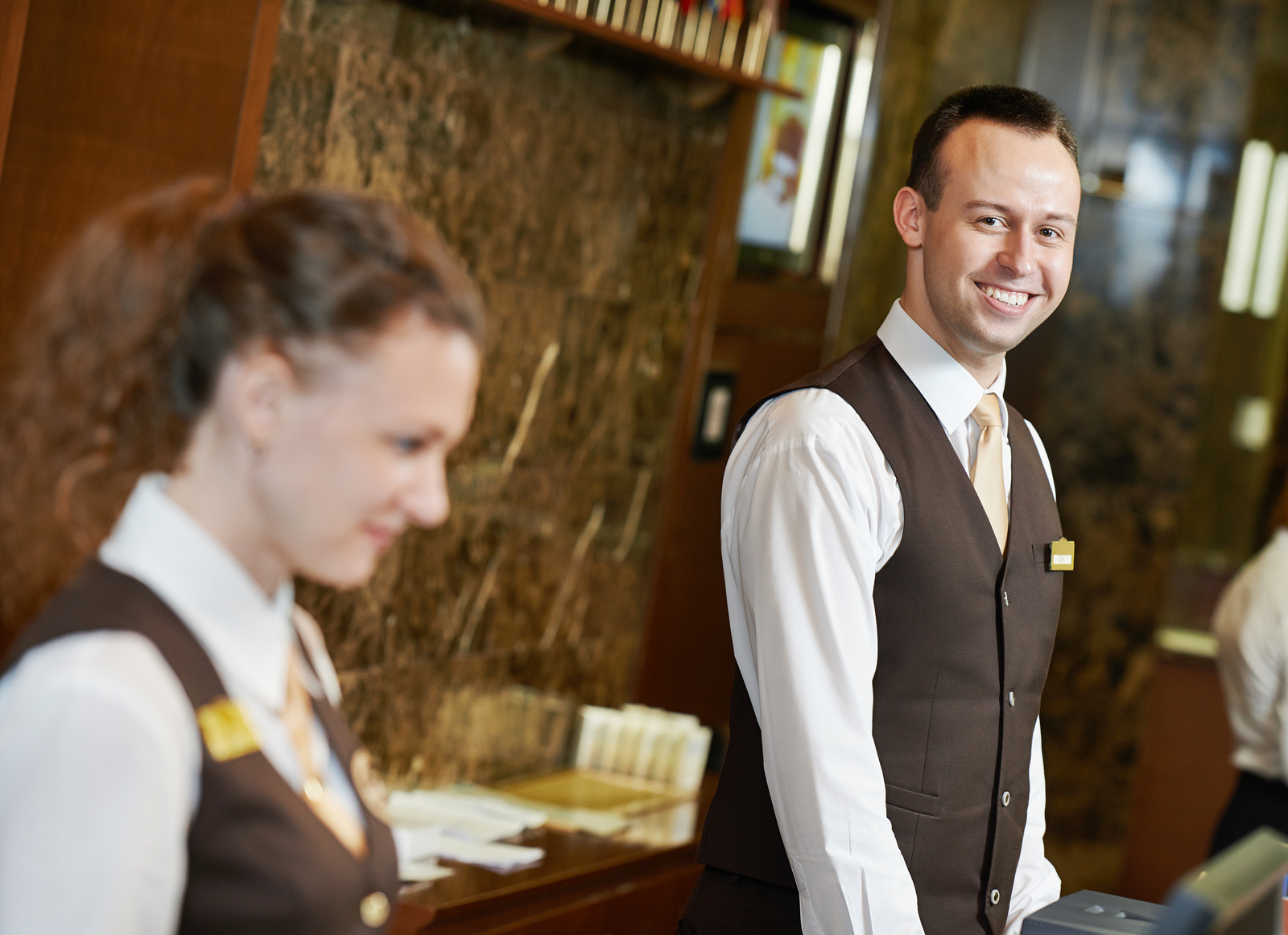 With the economy growing, unemployment at an all-time low and consumer spending abundant, 2016 is looking to be an excellent year for travel and tourism.  According to CapitalFortunes.com, the travel and tourism industry has grown 500% in the last 25 years.  With more travelers comes a greater need for travel accommodations, making this an excellent time to get a job in the hotel industry.
Fortune.com just released their list of the 100 best companies to work for, and on that list are 5 hotel chains: Hilton Worldwide, Marriott International, Kimpton Hotels and Resorts, Four Seasons Hotels and Resorts and Hyatt Hotels.  These chains all have reputations for happy employees and added together, tens of thousands of job openings.  Positions these hotels are hiring for include housekeeping, culinary, bartending, front desk and concierge jobs.   There are plenty of aspects of this business that makes jobseekers flock to companies such as these.  Below are five reasons why many people find jobs in the hotel industry to be so satisfying:
1)  Lots of directions to grow in professionally
The hotel industry has a variety of different jobs, so if you start out with a job in one area, you always have the opportunity to experience other kinds of work if you want.  For example, you might start out as a receptionist, but find you have a knack for catering.  Also, if you are dedicated and hard-working enough, you are likely to move up to higher positions in the industry quickly.
2)  Multi-Cultural Experience
Since travelers come from all different parts of the world, jobs in the hotel industry give you the unique opportunity to learn about and interact with all kinds of different cultures.  Having this kind of personal interaction on a regular basis will develop both your worldly knowledge and interpersonal skills, which will benefit your career as well as other aspects of your life.
3)  Flexible Schedule
Since hotels and hospitality is a 24/7 industry, you have more flexibility than you would in a 9 to 5 job.  You can choose to work nights, weekends, days, or all 3, depending on what works best for you and your schedule.  And since most hotels have a large staff, there are likely to be plenty of people you can swap shifts with if you ever need to.
4)  Option to Work Anywhere
There are hotels and travelers no matter where you go, so it's a safe bet you will find a job no matter where you live.  Also, many hotel chains have locations all over the country or all over the world, so you may have the option of staying with the same company and transferring to another location if you want to live somewhere else.
5)  Personal and Professional Growth
Working in the hotel industry allows you to develop skills in many different areas, such as food service, maintenance, and clerical work.  You will learn over time how to make the travel experience more pleasant for customers.  The satisfaction of providing joy and comfort to people will help you to be more patient, communicate better and keep a smile on your face even in unpleasant situations.
The following two tabs change content below.
Jessica Cody
Jessica Cody, a native of Fairfield County, Connecticut, has a background in online marketing and public relations. She is a graduate of the University of Connecticut, where she studied Journalism and Political Science. She is also an avid runner with a passion for the outdoors.
Latest posts by Jessica Cody (see all)