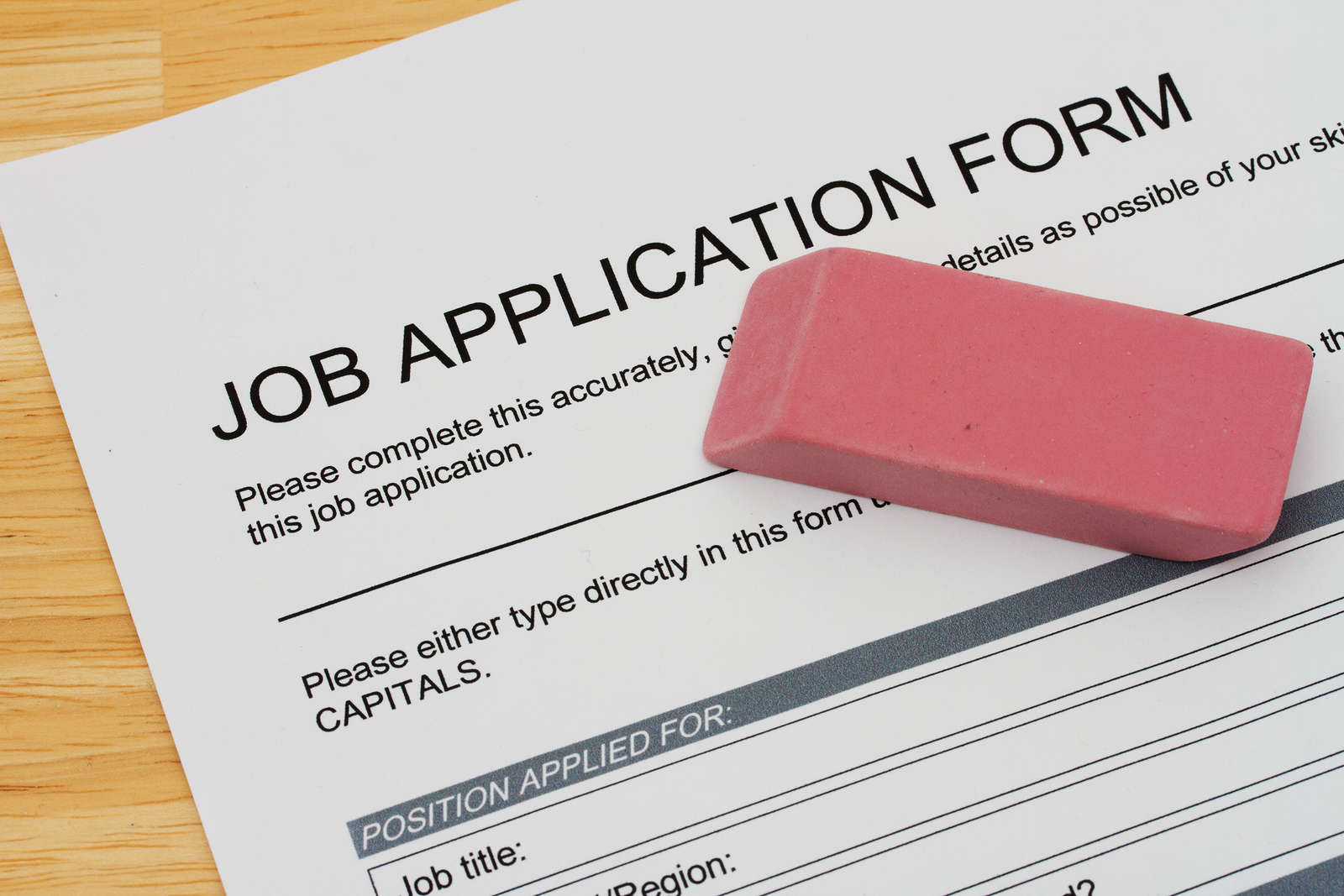 It's normal to not hear back from some applications for employment you send in, especially when you are applying to hundreds of positions in your job search.  You may not be hearing back for valid reasons such as being unqualified, having too much experience, or because someone was hired before your application was received.   But you could also not be hearing back from a position you would be perfect for because of simple and easily avoided mistakes you are making on the application forms for jobs.  Below are a few blunders you should avoid during the job application process:
1)      Not paying close attention to job posting instructions
It is easy to go on autopilot when you are filling out multiple applications for employment in one sitting, since it can become repetitive with the application fields and attachments.  But some companies purposely put in specific things in their job posting that may differ from your standard job application form, such as including your resume in the body of the e-mail instead of as an attachment, or giving your desired salary in your application e-mail.  If you fail to miss small steps such as these, it could send the message that you aren't detail-oriented in general.
Data analyst jobs in San Francisco, CA
2)      Not Adjusting Application Materials to the Job Posting
In application forms for jobs, many employers expect you to explain how your skills would be desirable for the position they are posting specifically.  So keep that in mind while filling out the application, and make any necessary changes to your resume and cover letter that will show that you took your time and explained your skills and experience as how they would be relevant for the job.
Data analyst jobs in New Orleans, LA
3)      Appearing Desperate for Any Job in the Company
In the job application process, you may come across a company that you have such a strong desire to work for that you aren't even that concerned about what job you would be doing, at least in the beginning.  But you still need to be specific about the job you are applying for in the applications forms and why you are a good candidate for that position, not just any position, to avoid coming across as too desperate.  If you really catch the company's eye but for some reason don't qualify for that position, they will keep you in mind for future openings that may be a better fit, and you can keep an eye out for other job postings from them.
Data analyst jobs in Washington, D.C.
4)      Spelling and Grammar mistakes
Making even the most simple grammar mistakes in an application form for employment can give the company the impression that you don't pay close attention to detail.  Be sure to re-read your application forms before sending them in to the jobs you are applying to, and if possible have someone else check them as well.  Since grammar mistakes are more common when you have been looking at a screen for too long, it may also be a good idea to take a break and come back to read the application once more and send it.  You also want to make sure you are addressing executives in the company with the utmost respect, so make sure you are using proper salutations and signatures in the cover letter or application e-mail.
Data analyst jobs in Baltimore, MD
5)      Leaving Sections Blank that Don't Apply
Many people don't realize that by simply skipping parts of a standard job application form that do not apply to you without writing anything, you are displaying laziness and failure to pay attention.  It is a better idea to go the extra mile and explain why that particular field doesn't apply to you.
Data analyst jobs in Hartford, CT
The following two tabs change content below.
Jessica Cody
Jessica Cody, a native of Fairfield County, Connecticut, has a background in online marketing and public relations. She is a graduate of the University of Connecticut, where she studied Journalism and Political Science. She is also an avid runner with a passion for the outdoors.
Latest posts by Jessica Cody (see all)