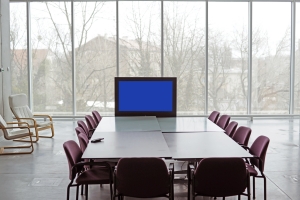 Sometimes tempers can flare in the workplace over differing opinions. If you have ever found yourself in an argument with a co-worker or manager, you probably also found yourself wondering if you burned bridges or if they will hold a grudge against you in the future. Diverse opinions are important to every office, because business professionals need to be open-minded when seeking the best solutions. So, debating in the office place is actually an important step in business-related decision making, but you want to make sure that you do it with proper etiquette and respect for your co-workers or managers.
Tips for Office Debates
Keep Your Emotions in Check
When you are debating an important business decision, it is important to keep personal emotions out of the picture. Don't find yourself angry or crying–keep a cool head. With your emotions in check, you can speak up for what you believe is the best option without getting upset. Office debates can be very heated, especially when you throw money into the equation. But they are a necessary step in many decisions, so keep your emotions out of it. When you are debating a business decision, always remember that it's not personal.
Stick to Your Beliefs but Know When to Give In
If you are debating with a manager, you may have differing opinions, but it is important to know when to fold. Sometimes trying to debate an issue or business decision ultimately comes down to the decision-making tendencies of the person in charge. So, if you can't sway the person in charge, you need to know when to give in. You can always bring it up later, especially if your manager's decision doesn't pan out.
Keep Relationships Intact
Although debating is essential to the workplace, you want to make sure that you keep your business relationships intact. At the end of the day, you don't want to burn bridges and ruin the professional affiliations that you worked so hard to maintain. By keeping your emotions out of it and knowing when to give in, you can show your manager that although you disagree with the decision, you respect their authority. This applies to your co-workers as well, because if you tarnish a rapport that you had with one of your coworkers and they advance to senior management before you do, they will remember that you burned bridges and your quality of life at work will surely suffer the consequences.
Stay Rational and Calm
If you feel passionately about an issue, you have every right to speak your mind, especially if the decision will have a profound impact on the business that you work for. However, the premier debaters in the workforce know how to keep their cool while voicing their opinions, even if they are opinions full of displeasure. You need to keep a level head and realize that not every outcome will be based on unanimous decisions. By keeping your cool and staying calm and rational, you will preserve important relationships and become a primary decision maker on upcoming issues. Managers want diverse opinions, but they do not want it to turn into a screaming match.
Office debates are a regular part of the workday, but you need to know how to handle them before you sever important ties. Keep calm, cool, and collected, but be sure to voice your opinions if you have them. Important business decisions need to be looked at from different angles. Thus, diverse opinions are paramount in making proper decisions. Next time you find yourself in a heated office debate, don't take it personally. Always remember that it's just business, and tempers will flare if money is on the table. By being a calm but tenacious member of your team, you will earn the respect of your coworkers and managers and be a permanent fixture in your company's decision making process. 
The following two tabs change content below.
Matthew Welch
Jobdiagnosis blog author Matthew Welch is an SEO strategist and content marketer from Boston, MA. Read blog content relating to job search by Matthew Welch.
Latest posts by Matthew Welch (see all)