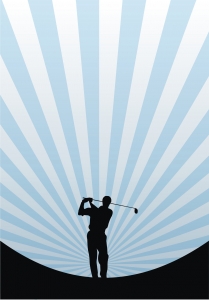 Golf courses employ people from all walks of life, from high level golf professionals who are responsible for teaching lessons and running the pro shop/golf operations, to chefs and culinary experts who prepare food for patrons on a daily basis. Golf courses hire people with a broad range of skills. Whether you are an accountant, administrative assistant, customer service specialist, food worker, caddie, grounds crew, or PGA golf specialist, you are sure to find a job that suits your interests at a golf course. Many of these positions, like waiters, bartenders, caddies, and customer service specialists receive tips, which can be helpful if you are trying to save your money week by week. If you are interested in working at a golf course, then read on!
Jobs at Golf Courses
Caddie
If you enjoy walking, have a knowledge of the game of golf, and don't mind working four hour shifts in extreme summer heat, then maybe caddying is for you. Caddies can earn a solid wage for their hours worked. If you are a high level caddie who knows the game well and recommends great shots to patrons, you can make upwards of 100 dollars or more for a 4 hour shift. If you carry two bags, this number can be even large. Caddies are very lucky to have these types of jobs, because they earn a large sum of money in a short time with limited educational experience. This is a great summer job for teenagers and college students, but there are plenty of middle-aged caddies who are still working in the profession. You'll probably start work sometime around 8am, and if you are lucky to get a second loop you can earn hundreds of dollars in a day. 
Grounds Crew
These employees typically start work very early in the morning, and are responsible for the upkeep and grounds maintenance of the Country Club. The ground crew is a very hardworking bunch, and many courses also hire workers that come from overseas to work the summers at golf courses. This type of work is highly labor intensive, and requires a great deal of stamina and physical strength to be successful. However, if you stick around for long enough, you can become an assistant superintendent. Eventually, this might lead to your becoming the superintendent. If you work at a nice club, this could mean a six figure income.
First Tee/Cart Jockey
If you like dealing directly with guests and helping them start their rounds then you should ask about working on the first tee. The tips can be good when you wash people's clubs, but you need to make sure all of the golf materials like tees, scorecards, and towels are properly stocked on a regular basis. Sometimes you get dirty washing carts. First tee associates often work at the driving range as well, and make sure that it is properly stocked and everyone has what they need. If you like making tips on the side and working directly with golfers, then this job is for you.
There are many other jobs at golf courses, but just keep in mind the a lot of them are seasonal. However, if you work in the culinary or food service/bartending industry, you can hold your job year round. Golfers are out to have fun, and enjoy tipping. If you work at a really nice Country Club, you will surely have generous patrons handing you money regular. Just make sure you get a system with your coworkers to ensure pooling of tips or things will start to get really competitive. 
The following two tabs change content below.
Matthew Welch
Jobdiagnosis blog author Matthew Welch is an SEO strategist and content marketer from Boston, MA. Read blog content relating to job search by Matthew Welch.
Latest posts by Matthew Welch (see all)