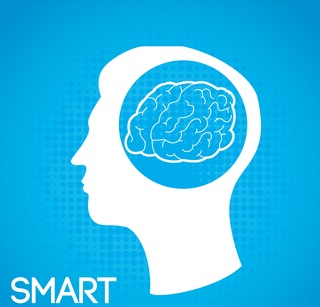 A lot of people would easily blame the economy for not finding jobs. If you're a smart jobseeker, however, you should stop finding faults with the economy and evaluate whether you're really competent. The fact is that companies that need employees are still hiring. And those who have got the right set of skills and talents are getting hired too. Instead of sitting there and waiting for the economy to improve, you should find out whether you're a smart jobseeker.
It's time to transform yourself from being just any jobseeker into a smart jobseeker. You need to develop those habits that will lead you to a job even when the economy is lean.
A smart jobseeker –
Applies for the Right Jobs
When you have no job, you might feel tempted to apply to any job whether it's relevant or not. This is something that delays the job search process for you as well as wastes a lot of your valuable time. Smart jobseekers always take a strategic approach. They won't apply for anything that comes their way. They conduct good research to find what they're actually looking for and then apply for only those job positions that suit them best.
Doesn't Use a Generic Resume
Using generic resume is, in fact, the biggest sin when it comes to seeking jobs. No matter how talented or skilled you may be, a generic resume will only lead your candidature to being rejected. Once you've identified the potential employers you want to work with, it's time to devote adequate time to creating highly targeted resumes for each of them.
Makes Contacts Aware of Their Job Search
When you're looking for a job, it's important to let everyone within your network know about it. However, a lot of jobseekers make the mistake of keeping their job search to themselves as if it was a secret. If you're smart, you should tell people you know (both online and offline) that you're in search of job. In addition, you should inform them about the kind of job you're looking for. You never know where help can come from.
Leverages Social Media
Social media is a powerful tool in the hands of jobseekers, provided you know how to use it. You may already be spending a good amount of time on platforms like Facebook or LinkedIn. But do you know how to use these channels to aid your job search? Are you aware of the features and functionalities that these channels offer you as a jobseeker? Popular social networks offer you excellent potential to connect with and showcase your talents to employers, recruiters and HR guys.
Has a Compelling Story
A surefire way of winning over employers or hiring managers quickly is to tell them a compelling story. Do you have a good story? Well, don't be surprised. Storytelling is an art that you should learn if you're really serious about standing out in the crowd, beating the competition quickly and ace a job interview. If you don't have a story yet, create one now by assessing all your key skills, past job roles or responsibilities and all that you've achieved. Three essential elements of a good story include 'situation', 'action taken' and 'result'.
Builds Long-Term Relationships
Relationship building is an effective skill which not many jobseekers are good at. Though you may be aware that professional networking is essential, you might be missing out on turning contacts into long-term relationships. As a smart jobseeker, you should actually focus on taking your networking to the next level by engaging with your contacts on a regular basis. Even if you've thousands of people in your network, it won't bring any benefits unless your contacts are really inclined towards helping you job information, career advice and more influential contacts. So, start building relationships instead of connecting with people casually.
Do you think you're a smart jobseeker? Please comment.
The following two tabs change content below.
Carl began his career as a recruiter in the year 2000. Since then, he has interviewed hundreds of job applicants, dealt with several hiring managers and helped a lot of people find better jobs. He's passionate about guiding people towards their best-suited careers.
Latest posts by Carl Mueller (see all)