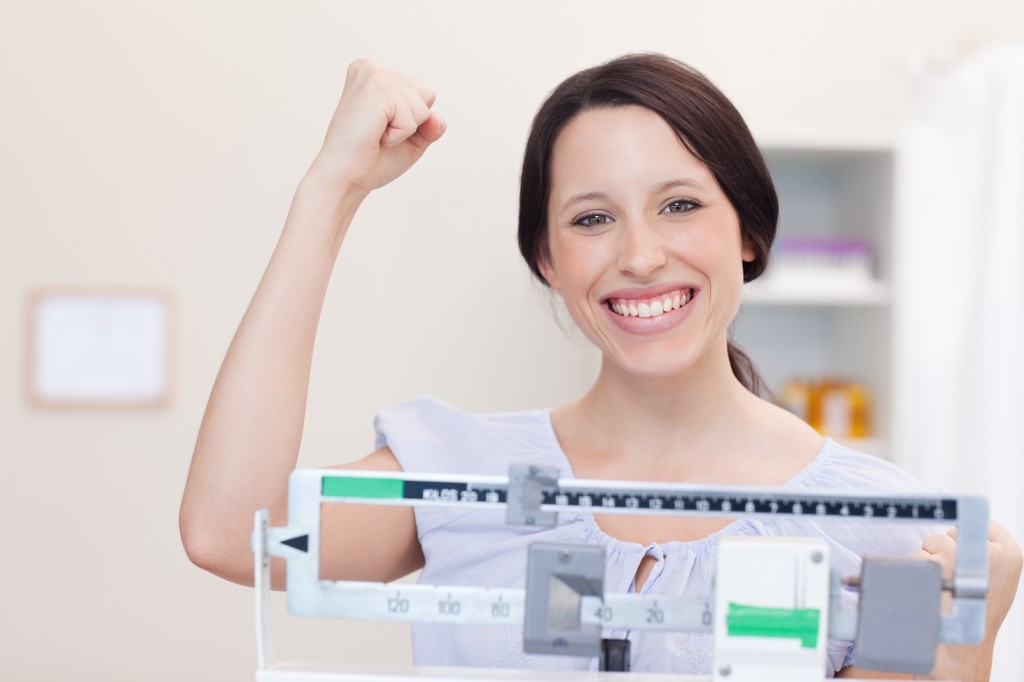 Chances are if you are reading this you are one of the millions of Americans who work the 9-5 grind. In fact, on average, most of these workers spend 45+ hours on the job. By the time you commute back and forth, it seems like the night is already over. Enter the love handles. It's easy to fall into a cycle of laziness, but there are some tips for losing excess weight and getting healthier. It requires a lifestyle change and a motivation to succeed. Many people fail at dieting, and I am one of them. But once you find yourself on the path to success, you need to focus on the end goal and keep working to achieve it.
Water, Water, and More Water
Water is effective for several reason. The major benefit is water's ability to clean out your system. Any excess salt or toxins are eliminated as you increase your water flow. Try drinking a gallon or more every day. For those who enjoy late night snacking, water is great for stopping these cravings. It fills you up, and keeps your appetite at bay. Just don't drink too much water, because it's possible to overdose. A gallon a day is a good rule to live by.
You Can Still Snack
Many people think that when they start a diet you have to say goodbye to all bad foods. But for most people quitting cold turkey is simply not an option. There are too many good foods out there, and if you try eating healthy all at once it's likely you'll just go back to your old eating habits. Don't be afraid to pig out every once in a while. Don't make a habit out of it, but giving yourself a reward every once in a while can make a difference. Just hop back on your diet program after you cheat.
Exercise
It's possible to lose weight without exercising, but it won't happen as fast. This is hard for workers with a busy schedule, but if you want to lose weight the right way something has to give. If you get a lunch break, eat lunch at your desk or work station and get outside for a brisk walk. Even a few miles has cardiovascular benefits and weight loss potential. Try getting into a routine, and realize that exercising in the morning is usually the easiest way to do it—if you are good at waking up early. Make sure you track the miles you are walking or running–smartphones have great apps to help.
Milestones
During your weight loss journey it's helpful to make goals and work to achieve them. But make sure you are realistic. Losing a significant amount of weight is all about making a lifestyle change. Nobody ever lost all their weight overnight, so you should be no exception. Focus on losing between 3-5 pounds per month, which means your caloric deficit should be -10,500 to -17,500 per month. Figure out your BMR, which is the amount of calories you burn at rest in a day. In other words, the calories that your body burns if you were to lay in bed all day. Make sure you are consistently below this amount, and shoot for the caloric deficit mentioned above. The weight will start flying off, and people around you will start to notice. Stop making excuses and spend the next year or two getting in shape. It will take a while, but the results are worth the wait. It took years and years to put it on, and losing it is no different.
The following two tabs change content below.
Matthew Welch
Jobdiagnosis blog author Matthew Welch is an SEO strategist and content marketer from Boston, MA. Read blog content relating to job search by Matthew Welch.
Latest posts by Matthew Welch (see all)