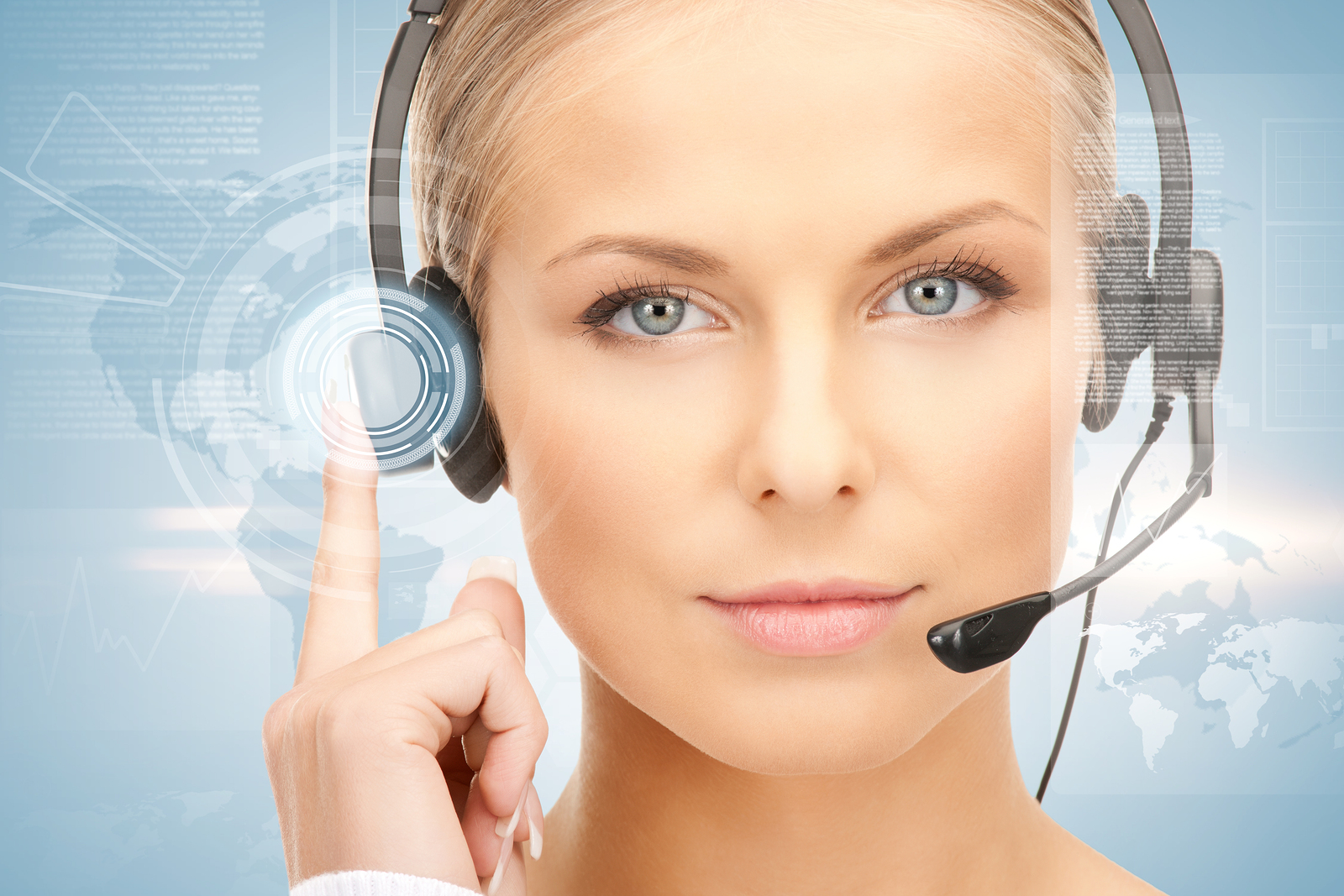 The trend of telecommuting jobs or working at home is growing rapidly.  According to the latest statistics from Global Workplace Analytics, 50% of the U.S. workforce holds a job that allows them to telecommute at least part time.  And a recent Gallup poll found that in the past 10 years (from 1995 to 2015), the percentage of telecommuters in the workforce rose from 9% to 37%.  One of the most popular job sectors that allows employees to telecommute is customer service.  Technological advancements have improved call-routing methods, sped up Internet connections and lowered costs of hardware and software to make it more convenient than ever for customer service representatives to work at home.
While some call center agents that telecommute are hired directly by big companies such as Amazon or U-Haul, many of these work-at-home customer service representatives are independent contractors hired by large call center services companies.  These call center services companies manage the call center needs of many different businesses, giving them an alternative to moving their call centers overseas.  There are some scams out there among the advertisements for "work-at-home customer service jobs", so if you are looking for a customer service job that allows you to telecommute, be sure to research the company behind any job posting.   Some popular and legitimate call center services companies that hire independent contractors to telecommute are LiveOps, Convergys, and Alpine Access.
If you are thinking about taking a work-at-home customer service job, below are some requirements that will allow you to achieve a successful telecommute:
1)  Be Self-motivated
Since you won't have the environment of an office of other working people and a supervisor close by to keep you on task, when you telecommute it is important that you motivate yourself to set a schedule and stay focused on your work during the hours you designate to your job.  Having a routine in place will help you to maintain a positive, energetic attitude throughout the day to enhance your success as a customer service representative.
2)  Have a quiet area in your home
You do not want any background noise when you are on phone calls, or distractions to keep you from performing your best at your job (and making more money for yourself and the company your work for).  If you have children or pets, have a room dedicated solely to your work, where you can escape life's other responsibilities.  Also, limit your personal phone use and make sure everyone in your life is aware of your working hours.
3)  Be Able to work independently
To be a successful work-at-home customer service representative, you must have a strength for solving problems on your own.   Since you won't have someone right next to you that you can turn to for help on difficult calls, you want  have strategies in place that will allow you to satisfy customers' needs on your own as much as possible.  This means writing down questions as you work, and having the perseverance to do whatever research is required to get to the bottom of any issues you are experiencing.
4)  Stay Connected
To remain up-to-date on what is going on in the industry as well as the company you work for, maintain regular contact with your superiors and co-workers.  This will allow you to get advice on how you can do your job better, and will make it easier to gauge the progress you are making.
The following two tabs change content below.
Jessica Cody
Jessica Cody, a native of Fairfield County, Connecticut, has a background in online marketing and public relations. She is a graduate of the University of Connecticut, where she studied Journalism and Political Science. She is also an avid runner with a passion for the outdoors.
Latest posts by Jessica Cody (see all)