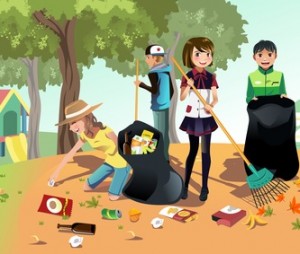 Whether you are studying in college or graduated recently, you may have heard about volunteering, but you may not be aware of the tons of benefits that working as a volunteer brings. In fact, volunteering has fast emerged as one of the most effective career advancement tools you'll ever find. It's truly a great idea to help yourself while helping others.
No matter how busy you are in your studies, taking out just a few hours every month can get you started as a volunteer. Already, there are many smart college students who are already volunteering and laying up the foundation on which to build a successful professional career.
So, why leave yourself behind? Start volunteering now!
Getting Started
If you conduct some research or take a closer look around, you'll come across several opportunities for volunteering. But the point is to find volunteering work in the same field of work as you belong to. If you planning to build a career in healthcare, for example, you can check out various hospitals or healthcare facilities for volunteering options they may have.
If you choose the right type of volunteering work, you can quickly get yourself on the right track and advance your career effectively.
Career Benefits of Volunteering
For college students, volunteering is an excellent option for boosting their career. Since these are not paid opportunities, you'll have no difficulties in starting to work as a volunteer in your area of interest. The time and energy that you spend as a volunteer will bring you benefits in multiples.
Here are some of the most important benefits –
Job Skills Development – One of the largest benefits of starting to work as a volunteer are skills development. Depending on your area of interest or dream career, you can learn new skills like verbal communication, writing skills, team management, salesmanship, leadership, event planning etc.
Career Exploration – No matter what field of work or industry you want to get employed in, there are possibly many more career options than you can actually think of. By volunteering in your area of interest, you'll become aware of many specialties and career options an industry may offer.
Professional Networking – In today's competitive world, you need to have a strong network of professionals. In a sluggish economy, getting a new job may just be about who you know. Having a strong professional network also allows you to collect information about job openings that aren't advertised.
Resume Preparation – The skills and experiences that you gain while volunteering can help you create a targeted resume. Most of the college students struggle to find a job after graduating because they lack work experience. After working as a volunteer, however, you'll have the raw materials to put together a resume that sets you apart from the competition.
Where to Find Volunteering Opportunities
Before you start to work as a volunteer, you should know your goals really well. Unless you understand why you actually want to volunteer, you may not be able to find the right kind of opportunities.
Key places to find volunteering work include –
Service Organizations/ Clubs
Churches/ Synagogues
Youth Organizations
Senior Centers
Online Databases
In order to maximize the benefits of volunteering, you should always make sure you have chosen a position that's in tune with what you want. If you have any kind of doubts or confusions, you shouldn't hesitate to sit with the volunteering coordinator and have your queries answered. Most importantly, you should enjoy yourself while working as a volunteer.
Have you ever volunteered for an organization or club? Please mention some of your experiences and benefits.
The following two tabs change content below.
Carl began his career as a recruiter in the year 2000. Since then, he has interviewed hundreds of job applicants, dealt with several hiring managers and helped a lot of people find better jobs. He's passionate about guiding people towards their best-suited careers.
Latest posts by Carl Mueller (see all)