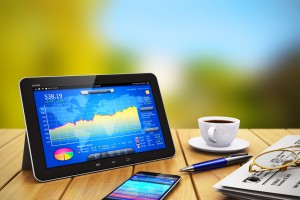 Marketing is a growing industry, and many companies are taking advantage of its popularity. TV, Radio, and Print are all great places to advertise, but recent years have given way to a tremendous lift in the online marketing sector. More and more people are accessing computers on a daily basis, and the popularity of mobile devices is creating an exciting and profitable atmosphere for advertisers. But what are the best jobs in marketing right now? Read on to find out more.
Best Marketing Jobs
1.)    Interactive Designer
When companies are running ad campaigns, they usually have a need for creative material. This could be in the form of banners or other pictures, but it's really just a way to get your message across and create something that is user-friendly. Marketing companies hire full-time designers to meet these demands. This type of job can be self-taught, although there are plenty of short educational programs that will assist you in learning material. It's a great way to combine your creativity and artistic background in a workplace setting. Quality designers should never have trouble finding work—you just need to make sure you are creating a solid portfolio or website as you make your way through the industry as a complementary piece to your resume. Employers want to see results, and this is the best way to accomplish that.
2.)    Mobile Manager
By the year 2017 mobile search will surpass desktop search for the first time in history. Marketing for mobile devices is increasing in importance because of this trend. Phones are only getting better, and now that people are constantly connected to the internet it's providing an interesting opportunity for advertisers. There is a niche for those who specialize in mobile marketing campaigns, and it can pay very well. The mobile marketing manager at a large company can pull in a six-figure income, although $75,000 – $85,000 is a more realistic estimate. The name of the game is generating content that users are genuinely interested in–which can be a challenge.
3.)    Marketing Analyst
Working at a marketing and advertising agency can be a great place to find a career. Marketing is an industry where decisions are regularly based on data, and marketing analysts help with this process. There are many tasks an analyst could undergo, but the most common are data entry and analysis type tasks. Picking out patterns in data, marking XML feed entries for deletion, etc. The precise role is usually different from company to company. It's a great job and an even better way to get your foot in the door at a marketing agency and climb the ladder. Most marketing analysts move on to bigger and better careers after gaining the necessary experience.
4.)    Web Developer
Web developers and designers carry out a job that a lot of people need done. Almost every business can benefit from a good website, and more work will need to happen after the fact to ensure that the website is properly maintained and fully operational. Most web developers have a collegiate background in computer science or a related field, but some are self-taught. It really depends on results. If you can get the job done in an efficient manner, there will be plenty of job opportunities available for you. In marketing, most companies have websites of their own, so being a website manager can turn into a high-paying role.
The following two tabs change content below.
Matthew Welch
Jobdiagnosis blog author Matthew Welch is an SEO strategist and content marketer from Boston, MA. Read blog content relating to job search by Matthew Welch.
Latest posts by Matthew Welch (see all)