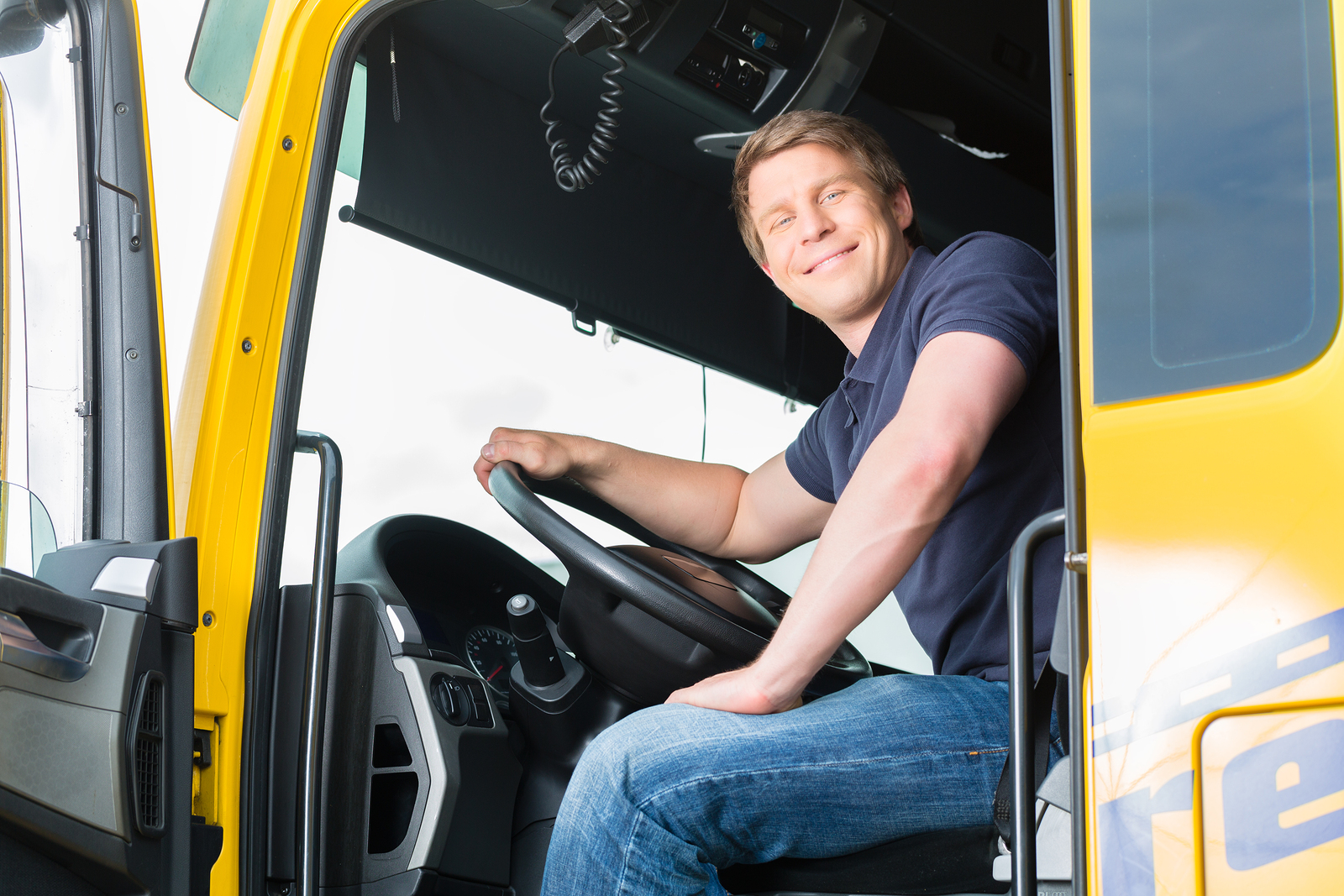 Sometimes labor jobs get a bad reputation. The work is generally considered back-breaking and bad for career longevity. But every job is different. There are some labor jobs that are excellent, and these preconceptions couldn't be further from the truth. Many of the following careers are also union jobs, which always provide great benefits and promote work safety. Working in a labor-intensive role can be difficult, but an honest day's work can do wonders. Getting your hands dirty is an excellent way to earn a living, and if you practice safe work habits your career can be extended to that of an office position. The physical nature of the work can actually lead to a healthier lifestyle if stress levels are maintained. Check out this list of the top 5 labor jobs for 2015.
1.)  Truck Driver
Being a truck driver is a great way to earn a living, and finding a job is usually simple. There is a very high demand for truck drivers, and a limited supply. It's a very safe career option, because the need for truck drivers will never go away. Typically the best way to land a truck driving job is to attend a school, which usually costs between $3,000-$5,000 per year. Upon completion of the program, students can take a written exam and a driving test to get a CDL license. There is also an option to have the company pay for your education, although taking this path usually results in less than favorable job conditions. The average salary for truck drivers is $38,000 per year, but there is excellent potential. If you own your own rig and can find your own business, there is potential for a six-figure income. Companies pay a high premium to move freight.
2.)  Utilities Worker
There are tons of jobs available at utility companies across the United States, but the most common are power-line installers / repairers. Chances are you've seen these workers in action fixing power lines on the side of the road during the day. The are similar positions at phone, internet and cable companies. This is an excellent blue-collar job, and the average salary is $59,000 per year. The salary is high because of all the overtime these workers can receive. The work can be dangerous, but safety is a top priority. The workload will mount during periods of intense weather, so plan accordingly.
3.)  Aircraft Mechanics
The best way to find an aircraft mechanic career is to either attend a technical college or join the military. Many branches, such as the Navy, provide employees with the necessary skills to make a career out of aircraft service and repair after military service. There are other branches as well, such as avionics, which focuses on the electric systems of aircraft. Aircraft mechanics can either work directly with an airline or a private company specializing in small aircraft repair. The average salary is $54,000 per year.
4.)  Electrician
This is a job that's been an excellent career option for many years. Becoming an electrician is no easy task, but it's usually affordable. Typically young students must complete a technical school program, work as an apprentice, and gain licensure according to state guidelines. They work in almost every industry, but the most common is construction. The average salary is $52,000 per year.
The following two tabs change content below.
Matthew Welch
Jobdiagnosis blog author Matthew Welch is an SEO strategist and content marketer from Boston, MA. Read blog content relating to job search by Matthew Welch.
Latest posts by Matthew Welch (see all)