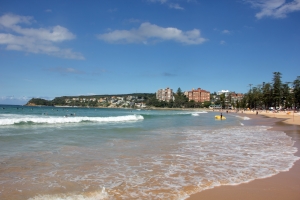 We all work hard, but sometimes the grind of the workday can really start to wear on you. It's nice to take some time away from your responsibilities to relax and enjoy an awesome vacation. Even if your organization doesn't offer paid vacation, you should consider taking some time away. If you're on a budget, there are some great trips you can take that won't empty your bank account. Whether you like the tropics, nature, or just a plain old good time, this list has it all. It is also centered around the United States, although there are excellent places to explore abroad.
1.)    Las Vegas
If you've never been to Las Vegas, you should really consider it. A round trip flight will probably cost you a lot of money, depending on where you live, but if you are within commuting distance get in the car and drive there. Bright lights, casinos, gambling, shows–Las Vegas has it all. Your trip will be packed full of good times and if you like to keep the good times rolling into the night, then this is the place for you. If you are on a budget, however, Las Vegas is not a recommended destination; because you will likely spend a lot of money enjoying what it has to offer.
2.)    State Parks and Nature Reserves
Every state has their own set of nature reserves designated for hiking, camping, fishing, etc. If you are an outdoors type, this is a great way to spend your vacation. You could either camp outside or even rent a cabin or hotel. If you have a park that you'd like to travel to, then do it. If you're on a budget, find a nature reserve near your home and make a camping trip out of it. You can bring your family and you don't need to rent a cabin. There are multiple campsites that you can rent all around the United States for 25 dollars of less if you like structure in your trip, but you can easily find them for free on hiking trails. The rest is up to you!
3.)    Washington, DC
If you've never been to the nation's capitol, then you need to see it. The landmarks are amazing, and you'll learn a lot about the history of our country. The craftsmanship that went into some of these landmarks is breathtaking. This definitely won't be a budget trip by any means, because you will need to get a hotel and it does cost money to be admitted to some of these places. But it's something you have to do at least once in your life.
4.)    New York, New York
Once you live in New York for any extended period of time it doesn't seem like a great place to take a vacation. But from an outside perspective, it's one of the best in the world. New York has a little bit of everything, and the sightseeing is top quality. The landmarks are too numerous to list, and you can eat some of the best food from all around the world. There are multiple ways to get there, you just need to pick the one that is best for you.
5.)    Atlantic City, New Jersey
This is a similar destination as Las Vegas, but it has a different feel. You can still see some shows and visit casinos, but you can also enjoy your time on the boardwalk. There are shops and places to grab a quick snack, as well as beaches and rides. If you can't afford to fly to Vegas but live on the East Coast, this could be a good budget destination.
There are a lot of great places to take a vacation, you just need to determine your budget and see what you can afford. In the end, it doesn't matter where you end up going. The important thing is getting away from work and refreshing your mind.
The following two tabs change content below.
Matthew Welch
Jobdiagnosis blog author Matthew Welch is an SEO strategist and content marketer from Boston, MA. Read blog content relating to job search by Matthew Welch.
Latest posts by Matthew Welch (see all)