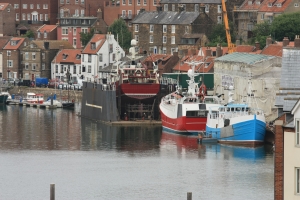 Most of the time when people are discussing jobs salary is the first thing that comes to mind. People want to get paid as much as possible. However, when you are choosing your career, don't count out some of these lower paying occupations, because they can be more rewarding. You'll enjoy coming into work every day, and you'll be able to help people and change their lives. It doesn't matter if your salary is lower if you are doing what you love. Plus, most jobs do have room for advancement, and often times if you pursue a masters or PhD you can take on a role that will net you a large income. You should always pick the job that is right for you, no matter what anybody else says.
Challenging yet Fulfilling
1.)    Nurse
Nurses can either take a two years associates program, or four year bachelors. The average salary for nurses is currently $67,930, which is excellent compared to other roles in the health care industry. Nurses help people and impact lives each day, as they are the main liaison between patients and the hospital. The hours can be long but the overtime pay is usually top quality, and there are many nurses who are earning excellent wages. If you meet the educational requirements, you'll have no trouble finding a position at a nearby hospital.
2.)    Librarian
These employees work with people of all ages, and help them find the books or other materials that they are looking for, as well as keep the library organized by making sure all materials are placed in the correct spot. They provide people with information, and they are always current and up to date on what's being published. Libraries make an average salary of $45,000 per year, but that shouldn't matter since you will truly being doing a job that you love. Get a job as a librarian assistant and once you get a bachelor's degree you will be able to find a job.  They will consider a broad range of liberal arts majors.
3.)     Social Worker
Often times when people are considering social work they are thrown off by the low salary. But, you can only be paid as much as the government is willing to fund since social workers typically work for government sponsored organizations. However, social workers change lives. Their work directly impacts the people that they serve. Social workers can rescue people from a bad situation, and make life so much better. The average salary is about $40,000 per year, but entry level workers will receive a much lower amount. Don't let the salary sway your decision to become a social worker, because in the end you need to do what you love.
4.)    Police Officer
They are responsible for protecting the best interest of society, and enforcing the laws that our country has established. Enforcing the law can be a dangerous occupation, and cops put their lives on the line every day to ensure the safety of mankind. The salary you earn will depend in where you work—rural areas pay less, how long you've been working for, and whether or not you've attended the military, since you could be considered for an automatic pay bump if this is the case. The average salary is about 50,000 per year, and you'll be saving lives and attempting to keep America crime free.
5.)    Fishing
The fishing industry will always be around, and these workers usually love what they are doing. It can be a tough, grinding, and often times dangerous profession, but the money is usually good as long as you make a productive run. The amount of money you make will be a factor of how hard you are willing to work and how lucky you can get. Sometimes the fish just aren't biting, and you can be at risk of not receiving remuneration for your work. However, they usually come out with a substantial amount of profit, and they'll get some time off when the boat comes back to spend with their family. Fishermen love their job, and they get to make money doing it.
Some jobs on this list might be considered more rewarding than others, but the point remains that there are many careers available that will people love doing. You can make money while helping others, or just simply do what you love and what you were born to do. Give these people credit, because not everyone would accept a lower salary in order to further the interests of other people.  
The following two tabs change content below.
Matthew Welch
Jobdiagnosis blog author Matthew Welch is an SEO strategist and content marketer from Boston, MA. Read blog content relating to job search by Matthew Welch.
Latest posts by Matthew Welch (see all)