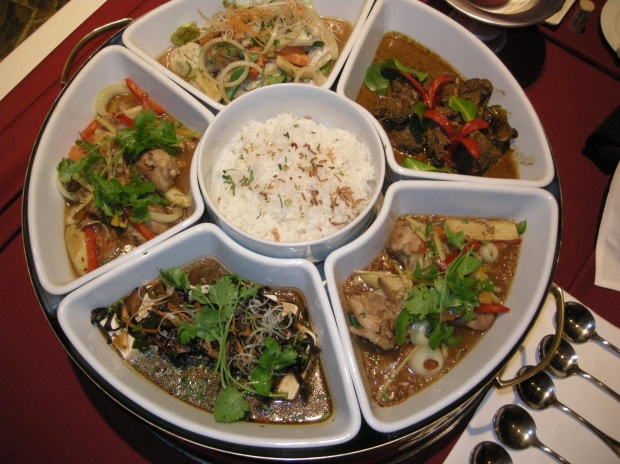 Working in a restaurant can be an excellent career choice for the right person. Many of the jobs are based on tips and generosity of customers, but there is also potential to be put on a salary once you become a more permanent fixture in your organization. Restaurants employ people from all walks of life, and many of the positions do not require experience in order to get your foot in the door. If you decide to go this route, then keep at it, because you could find yourself working in a legitimate career within a short period of time. Here are the top 5 jobs in the restaurant industry.
1.)    Bartender
Bartenders have an excellent job, because usually they are paid an hourly wage on top of the tips they make. You'll average $1-2 dollar tips per drinks, and it's not out of the question for some bartenders to serve hundreds of drinks per night. A more feasible average is somewhere between $30-100 in tips per shift. Add this on top of your hourly wages and you will be living a comfortable lifestyle. The average yearly salary for bartenders is $22,000, but the large amount of part time and seasonal workers brings down this average down. A full time bartender can make a lot more.
2.)    Head Chef
It really helps to attend a culinary program after high school, and to get as much experience in the kitchen as you can. Head chefs are important for every restaurant, because they manage the kitchen, control food costs, and choose the menu / specials. A solid head chef is paramount to the success of any restaurant. The average salary for executive chefs is $60,000 per year, but keep in mind that it will require a large amount of experience. Keep chipping away as a sous or assistant chef and pretty soon the opportunity will come to you.
3.)    Sommelier
Sommeliers are concerned with overall wine knowledge, and how to pair it with certain foods. A good sommelier can drastically alter your dining experience, which is why there are some making over six figures working in high-end restaurants. They are responsible for maintaining a stocked wine cellar, rotating inventory, and recommending wine to restaurant customers. The average salary for a Sommelier is $41,000 per year, but there is always the potential to make tips. They are key to the success of any high-end restaurant.
4.)    Sous Chef
Essentially an assistant to the head or executive chef, the sous chef is responsible for assisting with management, scheduling, cooking, and prepping soups or sauces. It's an important job because the executive chef will lean on them heavily on any given night. Sous chefs are usually next in line to become the executive chef, and earn an average of $42,000 dollars per year.
5.)    Pastry Chef
This is a subdivision of chefs that is highly skilled and specialized. Pastry chefs work for restaurants and bakeries, and make delicious desserts. It requires creativity, organization, and excellent attention to detail. Head pastry chefs earn an average of $50,000 per year.
Working in a restaurant can blossom into a high-paying and rewarding career if you play your cards right. Always have a plan and know where you would like to end up later in your career. If you current restaurant can't provide these opportunities for you, then you need to consider looking elsewhere. Keep your eyes and ears open and the right job will eventually fall into your lap.
The following two tabs change content below.
Matthew Welch
Jobdiagnosis blog author Matthew Welch is an SEO strategist and content marketer from Boston, MA. Read blog content relating to job search by Matthew Welch.
Latest posts by Matthew Welch (see all)