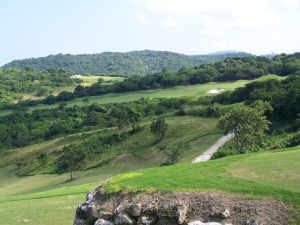 For most teenagers, summer jobs act as a stairway to their adulthood and the recognition of their responsibilities, mind set, and skills to grab up the jobs at various workplaces. Such jobs can help them to pay for their interests, activities and some of the luxuries. However, the kind of summer job that a teenager chooses should be based on his or her skills and talents.
There are several opportunities for young men and women to indulge in–to earn some pocket money for themselves. However, it requires proper planning and thorough research to get the suitable job, meeting your needs, in accordance to your capabilities and skills.
Following are the 10 best summer jobs that teenagers can opt for to make the best of their spare time during their summer vacations. 
Camp Counselor
Teenagers, who are natural educators or leaders, should choose to work as a camp counselor. Choosing this work will enable them to spend the maximum time of their work at outdoors training and helping young kids to develop new skills. This type of work does not only pay well, but it also provides an amazing opportunity for teenagers to develop interpersonal skills, such as conflict resolution, leadership and interpersonal communication.
Golf Caddy
If you know golf, posses an ample level of physical endurance and love spending your time outdoors, caddying will be a great summer vacation experience for you. You can have the opportunity to earn around $50-$100 for about 4 hours of work and learn brilliant tips and tricks from generous pro golfers in the process.
 Retail Sales
Retail is a diverse field and has many sub-divisions that the teenagers can join in the summer vacations according to their skills, talents and requirements. This kind of work can earn you around $11-$13 per hour, depending on the division that you have joined.
Handling a cash register, providing customer care services, giving out samples at various locations like grocery stores, product demonstrations, stocking shelves and inventory all fall under the category of retail sales. This work involves a lot of public interaction which is recommended for teenagers to improve their social skills.
Food Service
Working in the food service industry for summer vacations gives teenagers a chance to develop their social skills while getting paid for it. This work comes with an opportunity of earning high amounts with a pay scale of around $9-$10 an hour. Numerous restaurants also allow their employees to earn tips.
Internships
This is an ideal option for students who are intending to receive higher education and joining a particular industry in the future. Internships look great on resumes and provide actual industry experience to students. Teenagers can locate the opportunity of internships through guidance, by the school counselors, or by directly approaching the companies, through online resume sending.
Life Guard
Teenagers who are great swimmers can opt to work as a lifeguard in their summer vacations for extra pocket money. However, certain pre-planning is required; you might be required to produce a   training certificate for the job. This work is highly rewarding and can help to boost the confidence, responsibility and enhance the decision making skills of the teenagers. Usually $9-$10 is paid per hour.
Nanny
Teenagers who have a nurturing spirit and love children can consider working as a part-time nanny in their summer vacations. This work can pay anywhere around $10-$15 for an hour, depending on how much the host family is willing to pay. This job can help the teenagers to learn more about self-responsibility and resolving conflicts along with teaching them a lot of patience. This kind of work is also recommended for students who want to pursue a career in social work, child care and teaching.
Housekeeping
Housekeeping and teenagers do not mostly go hand in hand but it is a great opportunity to be availed in the summer vacations and can earn the working individuals up to $10 per hour. Hotels are usually looking for housekeeping staff in summers, as the tourism industry witnesses a boost at that time of the year.
Landscaping
Teenagers can either offer their lawn care or landscaping services to individuals or join a professional landscaping business. This seasonal work is highly recommended for individuals who like to spend time outdoors. Most rich people with big houses do not really care about lawn keeping and tend to hire students in summer vacations for landscaping on a good pay scale.
Tutoring
Teenagers who excel in a subject and aspire to be the teachers of the future can opt to work as tutors for their summer vacation. Students in summer schools usually require extra help and are willing to pay a good hourly rate to tutors who can help them out.
The following two tabs change content below.
Dr. Sadaf Ajmal
Dr. Sadaf Ajmal is a Ph.D., entrepreneur and an internet millionaire. She has over 13 years of experience in Affiliate Marketing, Content Writing, Online Marketing, Search Engine Optimization, Social Media Marketing and research. She helps people earn money using the power of the internet, provides free consultancy on setting up business and teach them how to live a laptop lifestyle. You can Skype her at: Sadaf.ajmal4
Latest posts by Dr. Sadaf Ajmal (see all)