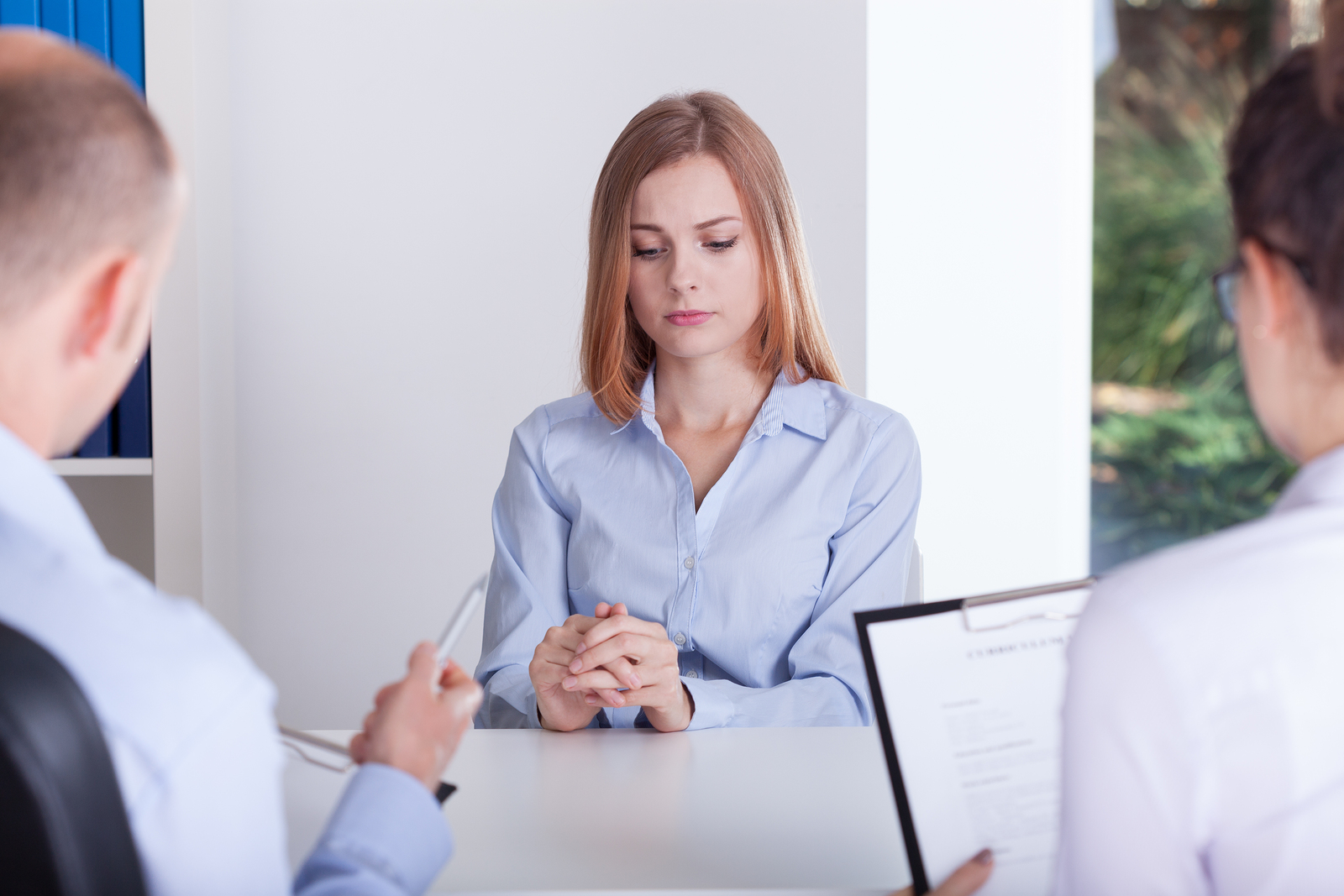 You landed a job interview for a position you feel you were made for, at a company you respect.  You do all the research and preparations you can think of beforehand, get your suit pressed, and contact your references to give them a heads up about this exciting opportunity.  But no matter how prepared you are, there is no way to know for sure exactly how the interview will go, and what the hiring manager expects in a candidate for the position.  Then there is the ultimate question: how will you handle any unexpected challenges that come up in the interview?
Once you are in the interview, there is nowhere to run and hide, as all eyes and ears are now on you.  And since you are only human, it is not unlikely that you may stumble or encounter awkward moments during the job interview.  Here is how to recover and turn the interview back in your favor when these moments do occur:
1) You are asked an unexpected question and find yourself at a loss for words
It may just be a matter of giving yourself a few moments to process what was just said, so it may help if you say the question again out loud.  You can also ask the interviewer for further clarification on what they are asking you.
Improving for Future Interviews
2) You find yourself fumbling an answer to a question
Sometimes, what we want to say makes sense to us in our minds, but doesn't have the same effect when it comes out verbally.   That doesn't mean it's too late, however.  The best way to handle this situation in an interview is to simply pause, take responsibility for your lackluster answer, and ask if you can start over.  Having the skill and courage to do something like this can actually end up working in your favor, as it will show how you would handle a similar situation on the job.
Common Interview Mistakes and How to Fix Them
3) The interviewer expresses concerns that you are overqualified
This often means that your past experience shows that you should be able to find a higher-level position rather easily, and the interviewer is concerned that if you get the job you won't be committed long term because you will end up finding something better.  It could also mean that the interviewer is simply curious as to why you are interested in the job.  Either way, give insight as to why you are so passionate about this particular position, and assure the interviewer of your level of commitment if you were to land the job.
Asking Questions During An Interview
4) The interviewer appears uninterested
This can happen for several reasons.  First, you may be talking excessively, so if you think this is the case, slow down and ask the interviewer a question regarding the job or the company (or give them a chance to ask you a question).  You want a dialogue with the interviewer, not a one-sided conversation, which will only make you both feel more awkward in the interview.  Or, the interviewer could be distracted for reasons that have nothing to do with you.  While this isn't your fault, it could still hinder the interview for you, so it may help to make a joke or share a unique piece of knowledge you have that will wake them up.
How to Perfect Your Body Language During a Job Interview
Mistakes and awkward moments are inevitable for anyone, whether it's on an interview, on the job, or in any other situation in life.  The important part is having the ability to easily recover and move forward.  If you have done your best and the interview still doesn't end up working out in your favor, it probably wasn't a good fit to begin with, so instead of getting discouraged afterwards, see it as a learning experience.  As time goes on, you will find it much easier to handle yourself the right way in an interview.
Quick Tips for More Interview Callbacks
The following two tabs change content below.
Jessica Cody
Jessica Cody, a native of Fairfield County, Connecticut, has a background in online marketing and public relations. She is a graduate of the University of Connecticut, where she studied Journalism and Political Science. She is also an avid runner with a passion for the outdoors.
Latest posts by Jessica Cody (see all)