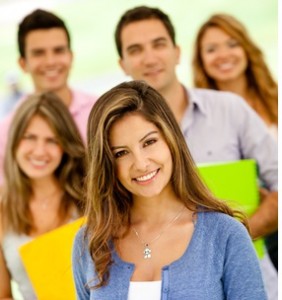 More than 70% of four-year university college students complete at least one internship prior to graduation. An internship is actually a golden opportunity for all those fresh college students to acquire some valuable experience or skills before they step into the real world to build a professional career. University or college students who join internship programs are called interns. Completing an internship allows students to add some extra weight to their resume.
Internship programs can be either paid or unpaid.
Though there are paid internship opportunities available, most of these programs are actually unpaid. Many employers want college students or graduates to complete an unpaid internship or on-the-job training before they are able to get paid work. But, do unpaid internships bring value to students?
Even when an internship doesn't pay, it has high demand among students. College or university students want to build new skills and experience as quickly as possible so they can beat out the competition and land a job of their interest as quickly as possible. In a sluggish economy, you can never underestimate the true potential of an unpaid internship.
For a college student that wants to acquire promising new skills, enriching learning experiences, and build a professional network; an unpaid internship is just the right options to go for.
Over the last couple of years, many complaints have been made by interns in different parts of the Unites States. The interns claimed that their internship experiences were equal to employment. However, it's not like that for every unpaid internship program that you find out there.
As a matter of fact, the choice of paid or unpaid internships depends on your individual requirements. For many students, getting paid is at the top of the list. So they always want to land paid internship programs. For many others, completing an internship is all about learning new experiences and skills. Therefore, it doesn't matter even if their chosen internships don't pay.
Many times, college students waste a lot of their valuable time as they are unable to find paid internships in time. If you are planning to build professional experience quickly, going for unpaid internships might save you much of your valuable time and help you get ahead of others quickly.
While going for an internship program that doesn't pay, you can certainly use some key tips to choose the best one.
Here are a few of them –
Know Your Requirements –
Before you say 'Yes' to an unpaid internship, you should make sure it fits in with your specific needs. For example, joining an internship outside your city will add on to the expenses. Whether it's the commuting time or living expenses, you should consider all these factors.
Arrange for a Scholarship –
There are many different types of internship programs. If you are going to join an unpaid internship program that's highly reputable, you may also look for scholarships.
Find a Part-Time Job –
If you are joining an unpaid internship program, it doesn't mean you have closed all the doors to earning. By managing your time efficiently, you can look for a part-time job and make some money to support your basic needs.
It's never a good idea to ignore or say 'No' to unpaid internships. As a college student planning to build a professional career, you should consider all your options carefully and make a wise decision. Unpaid internships are beneficial in a number of ways. If you choose them wisely, you'll be able to gain an edge over the competition and achieve early career success.

Please don't hesitate to let me know what you think.
The following two tabs change content below.
Alex Strike has started his writing career in 2010. Now he is a passionate blog writer and essay specialist who has been writing his first e-book.. Alex is a big fan of reading, and he works as a writing coach at the moment.
Latest posts by Alex Strike (see all)