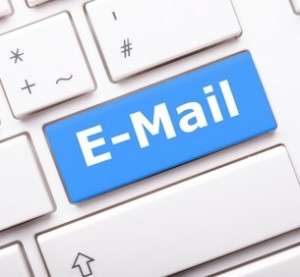 No matter where you are or what you do, emails are simply unavoidable. In fact, more than 90% people go online because they want to check their emails. Even if you are a jobseeker, emails have utmost importance. In fact, most of your conversations with an employer or the hiring manager will be conducted via email, if not by telephone. For achieving success with your job search, you need to understand the significance of emails, what roles they play, and how you can use them to your utmost benefits.
To make the most of your job search, your email communications should always be highly effective.
Most of the job applicants are unaware of –
The different parts of an email
How to format an email
How to write a good subject line
The importance of email signature
Most importantly, many job applicants use an email address that leaves a negative impression on the recipient. Whether it's about submitting a job application, knowing about current job openings, contacting the employer or the hiring manager, writing a thank-you email or following up, you'll need to write emails. But the way you write or compose your email will reflect upon your qualities as a professional. So, get ready.
First and foremost, you should always create your email address in a way that looks professional. If you don't have one, it's advisable to create a new email account to be used specially for job search communication. Gmail.com (owned by Google) and Yahoo.com are two web services that offer free email accounts. While creating the email address, you should go by this username convention – firstname.lastname@gmail.com. If your name is Jimmy Atkinson, your email ID should be jimmy.atkinson@gmail.com.
Once you have created yourself a professional email address, the next point is to understand the different parts of an email –
The Subject Line
The Salutation
The Body
The Ending
As you start to write an email, subject line is the very first thing to write. Since you are sending your email to a hiring manager or an employer, it's a given that they receive hundreds of emails on a regular basis. Using a meaningful subject line, therefore, gives you an opportunity to stand out. In many cases, it's the quality of the subject line that decides whether your email will be at least opened. Therefore, you should never ignore this key part.
It's a good idea to restrict the length of your subject line to 50 characters. Make sure the subject line that you write is descriptive, compelling, professional and concise for better response.
It's also quite easy to make mistakes with the salutation part of the email. Before you start your email, you should know the name of the person to whom you are addressing the email. Addressing someone with their name is a good tactic to attract their attention quickly. If the hiring manager is David Lee, for example, you can use 'Hello David' as salutation.
Otherwise, you can just write 'Hi' or 'Hello'.
The way you write the body or the main content of the email also speaks volumes about you. It shows your thought-process. It shows your writing or language skills. It shows your professionalism. If you write a really long email, for example, it reflects badly on your reputation. Nobody has so much time to read a 500-word or 1000-word email. When communicating with an employer, interviewer or hiring manager, you should always keep your emails short and concise. At the same time, you'll need to make sure there are no language or grammar errors.
The ending of an email is as important as the beginning. You should always end your email in a way that provokes reply or response. At the same time, you shouldn't forget to include the email signature (includes your full name, email address, cell phone number and social media profile links).
Email communication is an important part of the job search process. Therefore, you should quickly learn writing effective emails so that you can make a good impression on employers or hiring managers.
Are you able to write job search emails effectively? Please leave a comment or share your opinions.
The following two tabs change content below.
Peter is a Senior Managing Consultant at Wenulima Pty, a broad-based consultancy company which specializes in social media, content marketing, hospitality, languages and business management. He's well known as a corporate and personal social media branding strategist. He regularly coaches individuals in key areas like leadership and management.
Latest posts by Peter P. Kadzutu (see all)