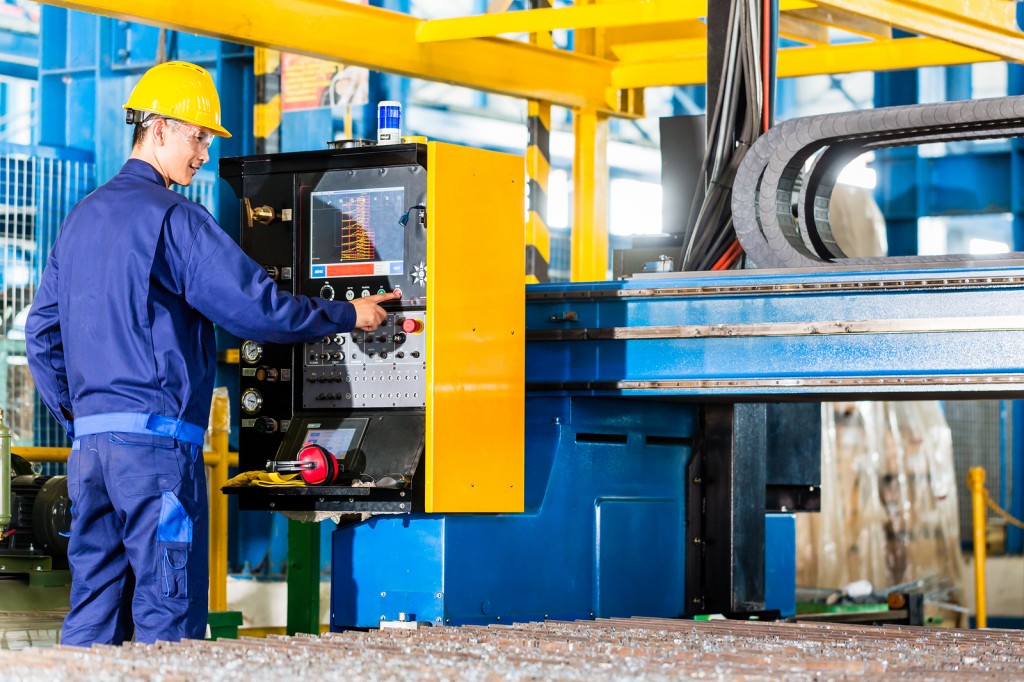 Industries like manufacturing, transportation, retail, and others, are constantly developing new ways to automate their workforce. The sad reality for workers is that this will translate to fewer and fewer job opportunities over time if you work in one of these sectors.  It's not something that's happening overnight, but technology is constantly evolving, and using machines for labor is the way of the future. It won't be a Terminator-esque revolution, but eventually machines will be used to replace jobs only humans could once do. Here are the industries that will experience these changes sooner rather than later.
Manufacturing
There are many jobs in manufacturing that humans will always do. But for positions like order filler, assembly line worker, and others, machines will start to take over. It's already happening, but right now the technology is too expensive for many smaller manufacturers to afford. As the demand for manufacturing automation continues to rise, so will the supply of machines. The price will eventually drop to a point where companies can afford the initial investment. Your job is safe for now, but if you see any giant machines being wheeled in, it might be time to jump ship. These changes are happening the fastest in the manufacturing industry, and workers will be effected at the fastest rate when compared to other industries.
Transportation
The transportation industry is huge, and millions of drivers report to work every day to operate motor vehicles, or work with the freight that is being shipped. Recently companies have been testing computer-operated motor vehicles with some success, and it's projected that many of our vehicles will shift to this technology in the future. This could be bad for drivers of trucks, busses, limos, etc. The technology is far from refined and probably won't have any impact for decades, but eventually something has to give. There are more job opportunities in the transportation industry than available drivers to fill them. They've already started developing this technology for tractor-trailers, and it could move to busses, trains, cabs, and other forms of transportation.  It's still a great place to work and the changes will happen gradually, but once you see the first automated truck pull into your company start fixing up your resume. It could become a cost-effective way to move freight around the country.
Aviation
For military aircraft, there is no better option than a capable pilot. But using human pilots comes with risk. We've all heard about Obama's drones and their capability to spy on foreign or domestic targets. They can even be used as a tactical counter-terrorism tool, but often times there are unintended casualties. But the reason our government likes using drones is because it spares the life of a pilot, and is simply more cost effective. But could this technology apply to commercial airlines? Yes, absolutely. Being a pilot is a fun, rewarding, and high paying position, but we are trending more and more towards automation. Artificial intelligence is getting better and better and it could mean big changes for aviation.
Package Delivery
Amazon is using drones, and if their experiment is successful it could mean big changes for package delivery companies. It's incredibly cost effective, but obviously comes with risk. Right now cars operate on flat 2D surfaces. The go straight, left, right, and that's about it. But drones operate in a 3D space–there are limitless directions for them to travel. The challenge is preventing accidents. That's why Amazon is starting small with their experiment. However, if it's successful it will surely revolutionize the entire industry. Customers will be able to receive packages faster and for a better price. If other companies don't adjust to these changes, they will be left behind. It's still a great industry to work in, but over the next few decades expect big changes. Technology is advancing too quickly.
The following two tabs change content below.
Matthew Welch
Jobdiagnosis blog author Matthew Welch is an SEO strategist and content marketer from Boston, MA. Read blog content relating to job search by Matthew Welch.
Latest posts by Matthew Welch (see all)