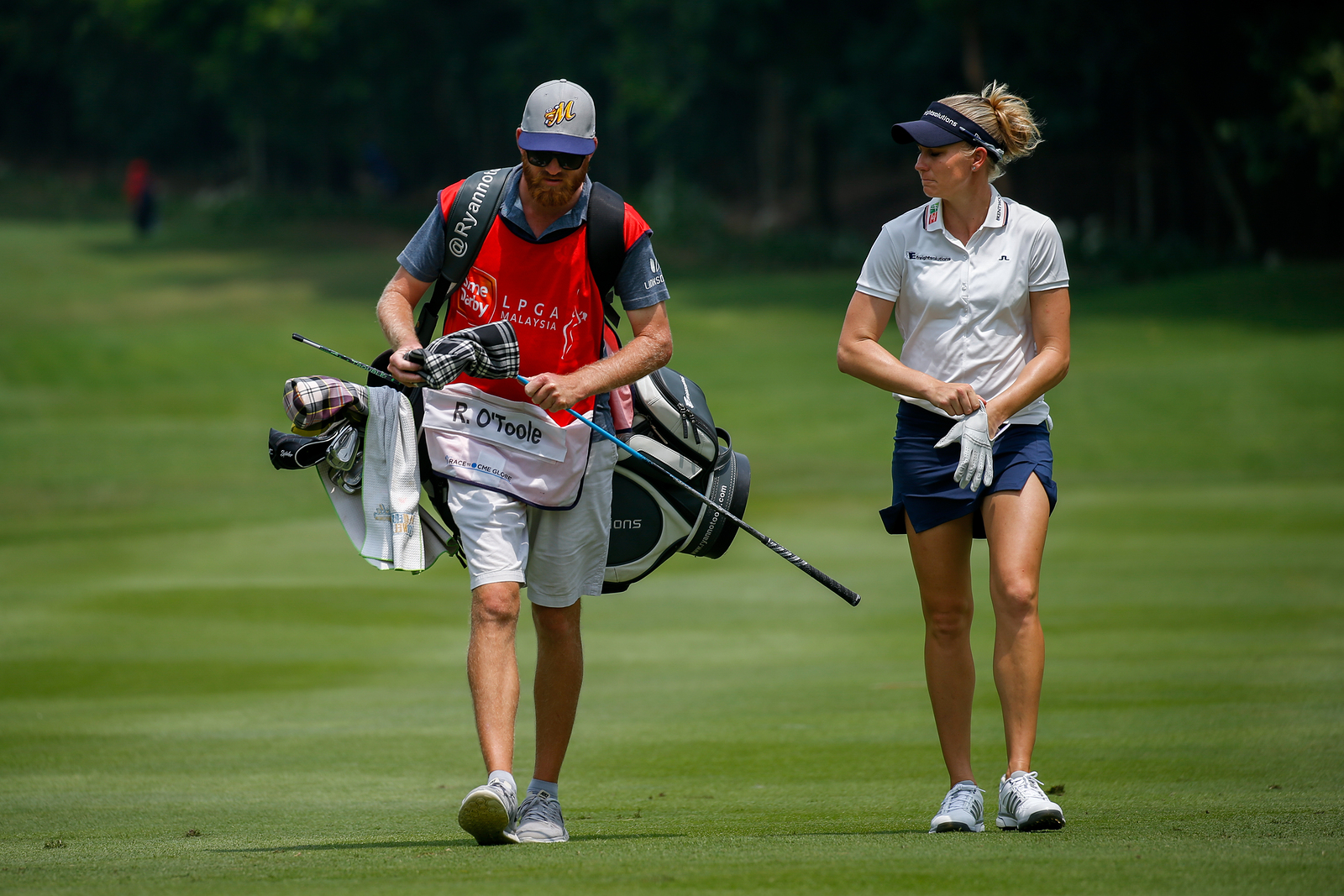 Summer is fast approaching, and 2016 is an excellent year for college students seeking summer employment.  Unemployment is at an all time low, and there is likely to be more job openings than jobseekers for summer jobs, so students will have more choices available to them.  But if you are hoping to land a summer job, you better move quickly, since many college students have already secured employment for when final exams are over and the semester ends.  Here are some of the best summer jobs college students are flocking to this year:
1)  Golf Caddy
Typical duties of a job as a golf caddy include carrying golf bags, cleaning golf balls and clubs, handing golfers their clubs, positioning flags for golfers and offering various other types of assistance to golfers.  You can work for a country club, or for a golfer that participates in tournaments on a regular basis.  Many college students prefer this summer job because it allows them to spend time outdoors and earn generous tip money.  Being a golf caddy is also an excellent networking opportunity, since you are likely to interact with successful professionals (especially if you work at a ritzy country club).  The amount you earn depends on how hard you work, where you work and who you work for, but many golf caddies bring in between $400 and $500 a week.
Click below for golf caddy jobs in:
2)  Internship
If you are a college student looking for a head start on a particular career path you are interested in, an internship could be the perfect summer job for you.  Many internships are unpaid, but if you look hard enough you may find one that pays a decent hourly rate.  The most valuable things you will gain from an internship, however, are the work experience and connections in the professional world.  A college degree is definitely an important asset to employers, but too many people graduate college with a solid education and not enough real world work experience.  Talk to your professors or advisors about the best internship opportunities available, and get the word out to family and friends so that you can be one of the first people considered if they are aware of any openings at the places they work.
Click below for internship jobs in:
3)  Coaching or Refereeing
If you love sports, teamwork and working with children and adolescents, why not spend your summer as a coach or referee for your favorite sport?  Not only will this job be attractive resume material, it will also keep you in great physical shape while giving you plenty of time in the sunshine.  Look into summer sports leagues or summer camps in your area for job opportunities in your favorite sport.
Click below for referee jobs in:
4)  Customer Service Representative
There are many companies whose business picks up in the summer, or they have a lot of staff going on vacation and need to hire more customer service representatives.  Whether you get a job as a phone agent or dealing with customers face to face, you will be able to enjoy comfortable air conditioning and hone your interpersonal skills with a summer job as a customer service representative.   There are customer service representative job openings in all kinds of industries, ranging from software to retail sales.  The pay isn't bad either, with an average hourly rate of $14.70/hr.
Click below for customer service representative jobs in:
The following two tabs change content below.
Jessica Cody
Jessica Cody, a native of Fairfield County, Connecticut, has a background in online marketing and public relations. She is a graduate of the University of Connecticut, where she studied Journalism and Political Science. She is also an avid runner with a passion for the outdoors.
Latest posts by Jessica Cody (see all)