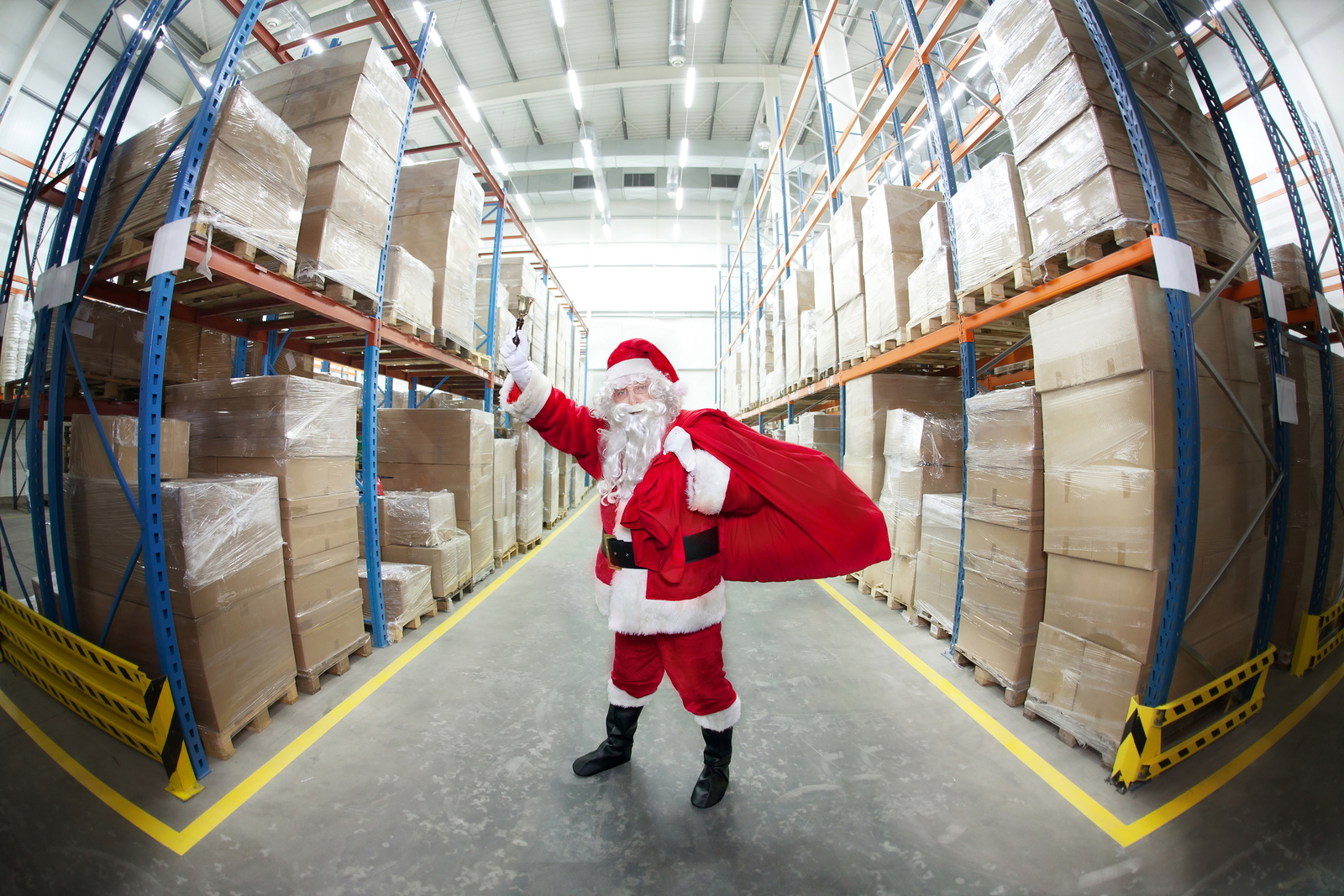 As we gear up for the holidays, some of America's biggest retail giants, along with shipping services, are filling tens of thousands, or in some cases hundreds of thousands, of seasonal jobs this winter.  Regardless of our country's economic state, a large portion of the American population gets into the spirit of giving around this time of year, and plenty of holiday hiring needs to take place in order to satisfy the needs of these consumers.  Many of these positions are for customer support jobs in the stores, but there is also a great need for workers in these companies' distribution and fulfillment centers, where orders are filled for customers doing their shopping online.  Below are some of the large retail chains hiring heavily for seasonal jobs this winter:
1)  Amazon
With 100,000 openings this winter holiday season, e-commerce retailer Amazon.com is at the top of the list of places to find a seasonal job.  Since all the company's business is done online, most of these jobs are in shipping warehouses and distribution centers, filling online orders of holiday shoppers.
Seasonal customer support jobs in New York, NY
2)  UPS
Business at UPS is always on the rise during the holidays, so the long-trusted American shipping service is filling 95,000 seasonal jobs this winter.  These positions include delivery drivers, driver helpers, unloading and loading delivery trucks, and some administrative openings.
Beware of Seasonal Jobs Scams as the Winter Holidays Approach
3)  Macy's
This retail giant is in the midst of hiring 85,000 seasonal workers this holiday season, and there is quite a variety of jobs to be performed.  Many of these openings are for customer support positions helping shoppers in their one of their more than 850 stores across the country.  But according to NBC News, 12,000 of these seasonal jobs will be dealing with the retailer's online orders at their fulfillment facilities.  1,600 workers will be filling positions at customer service centers, where they will communicate with shoppers over the phone and live chat.  And then there are the 1,000 openings for winter seasonal jobs that will require assisting with the Macy's Thanksgiving Day Parade and other events for the company.
Seasonal customer support jobs in San Francisco, CA
4)  Target
This established discount retailer is looking to fill 70,000 seasonal jobs this winter.  This number refers to the customer support jobs they are hiring for in their over 1700 stores across America.  But they will also need help in their 38 distribution centers and warehouses, thanks to their booming online business.
Winter Seasonal Jobs Present Full-Time Opportunities for Jobseekers
5)  Walmart
A trusted multinational retailer known for its wide selection of goods, the holidays are sure to be a busy time at Walmart this year.  As a result, the company estimates they will hire about 60,000 seasonal workers this winter.  Furthermore, they will be offering the people that take these jobs more pay and longer hours, following the hourly wage increase they announced in February.  The store's online business is sure to rake in sales too.  The company just released a mobile product location and availability program that sends text messages to its shoppers in real time.  The program was developed to encourage shoppers to take advantage of the online store.
Seasonal customer support jobs in Denver, CO
If you are looking to turn your seasonal position into a full-time job, let your manager know from the beginning that you are interested in becoming a full-time employee.   Aside from that, do what you can to go above and beyond for customers, and remain as flexible as possible with scheduling, since stores are likely to be open longer hours during the holidays and other employees may be looking to take time off.  It is also a good idea to take a customer support job at a company whose products or services you are passionate about, since that will make them even easier to sell to holiday shoppers.
Seasonal customer support jobs in Seattle, WA
The following two tabs change content below.
Jessica Cody
Jessica Cody, a native of Fairfield County, Connecticut, has a background in online marketing and public relations. She is a graduate of the University of Connecticut, where she studied Journalism and Political Science. She is also an avid runner with a passion for the outdoors.
Latest posts by Jessica Cody (see all)