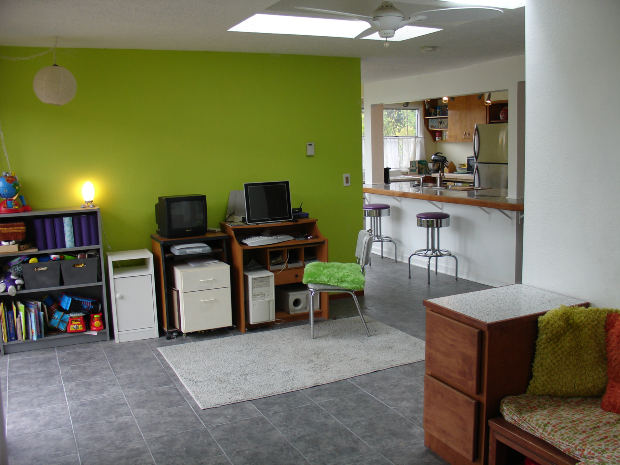 In today's workforce more and more employers are realizing the true value of hiring work from home employees. If you can find a trustworthy, responsible, and hardworking employee that will telecommute, they can be an incredibly valuable asset to your organization. If you currently work in this capacity, or are considering work from home job opportunities, then you should consult the following tips to make your workday flow more smoothly. Telecommuting definitely has its drawbacks, but if you play your cards right, the positives should outweigh the negatives.
Realize the Advantages
The number one benefit of working from home is the time you will save on commuting. The average commuter spends thirty minutes each way traveling to work. Often times the commute can eat up ten percent or more of your day. As a telecommuter, you avoid rush hour traffic, which gives you extra time in the morning for sleep, exercise, or partake in other useful activities. At night, you can start your nightly routine as soon as the workday ends. Avoiding a commute saves money and time. Some people spend a significant portion of their budget on commuting to and from work, especially if they need to take public transportation.
Another major advantage to working from home is increased productivity. When you work in an office, you will likely attend several meetings throughout the week, and you will also spend time during the day chatting with coworkers and shooting the breeze. When you telecommute, it's just you and your work, so your productivity naturally increases. Just make sure that you meet all of your measurable work requirements, and continue to work hard each and every day. Your company will notice your productivity and value.
Working from home will also provide you the opportunity to work a more flexible schedule. 9-6 is the normal timetable, but often times the nature of the work will allow you to work outside of those hours assuming you are successful in getting the necessary work done. If you need to get some work done at night to free up a few hours then it should not be a problem. However, if you start working outside of the 9-6 capacity, just make sure you communicate your schedule with work so they understand your situation. Don't leave your employer with any unnecessary surprises.
Another excellent advantage to working from home is that you usually are not tied down to working in one spot. As long as you are getting your work done, you employer should have no issue with you being in any location. Often times employees travel while they work.
Survival Tips
Working from home can easily get lonely and boring, but there are several things you can do to make the workday go by more smoothly. Consider changing your scenery once and a while, as it can be an excellent way to boost your mental fortitude. Try heading over to a coffee shop or library for a few hours while you finish your afternoon work priorities.
Always make sure that you work some sort of exercise routine into your day. You don't necessarily need a "lunch break". You can eat a quick lunch and optimize the rest of your time. Spend the majority of your break outside walking your dog, or going for a jog. Make it part of your daily routine. The opportunities for mid-day leisure are more abundant in a telecommuting capacity. Exercise is one of the best things you can do for yourself, and it will promote high quality of mental health.
One of the most important ways to survive a telecommuting role is to establish a proper form of communication with management. Whether you connect via email, phone, or voice / video chat, having proper communication skills can make or break your telecommuting career. Always provide measurable results, and ask questions whenever you have them. This step is paramount in your career success, but it will also make your work day more manageable. Whenever you have questions or concerns, your manager can help you work through them and provide guidance. Proper communication will also make you realize that you are never alone, and that there are people within your organization who are willing and able to help you get the job done even if they are not physically present.
The following two tabs change content below.
Matthew Welch
Jobdiagnosis blog author Matthew Welch is an SEO strategist and content marketer from Boston, MA. Read blog content relating to job search by Matthew Welch.
Latest posts by Matthew Welch (see all)