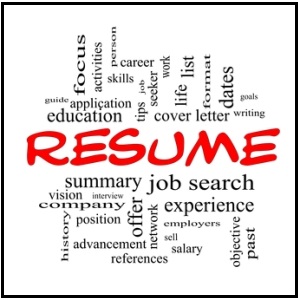 Writing a great resume isn't as easy as many of you may think. Anybody can write a resume. But it takes a lot of knowledge and experience to put together a resume that immediately attracts the attention of an employer. If you have never written a resume yourself, or are confused how to create it; you may decide to turn to a professional resume writing service also.
So, is it a good idea to hire a resume writing service? To make a well-informed decision, you should always be aware of the pros and cons of using these services or how you can get the most out of them.
There are plenty of applicants who are unable to land interviews simply because they don't know how to write a great resume. A poorly written resume throws you out of the game quickly.
To get a job of your dreams, you should be able to write a highly-targeted resume.
Whether or not you should use a professional resume writing service depends on your specific situation. For example, you may not be able to create it on your own because English is not your first language. Or you may not have enough industry knowledge to list the required skills and experience. A resume has many different parts, each of which needs special attention. Working with a resume writing service will solve all such problems.
As you conduct a search, you'll come across a wide range of resume writers or service providers.     Since there are tons of them, it's not always easy to choose the best one from the lot. At the same time, different service providers may charge different prices. Therefore, your chosen service should fit in with your individual requirements.
There are some important points that you should always keep at the top of your mind while choosing a resume builder service. First and foremost, you should take a closer look at their entire range of services. If an agency offers resume writing services, they should also be into cover letter writing and personal statement writing among others. Before you decide to hire or work with such an agency, you should also check out their websites for details.
Once you visit the website of a resume writing service, you should quickly analyze certain things. The way their own website is built is a good reflection of the quality they will be able to deliver. If their own website looks poorly designed, confusing and cluttered, it's advisable not to hire that service provider. In addition, their website should have full contact details along with a toll-free telephone number so that you can reach out to them easily. On their website, you can also take a look at the resume samples.
Cost is also an important consideration. Many service-providers that offer resume writing are too expensive. Many charge a moderate fee. Many of them are cheap. In any case, you shouldn't go for the cheap one. Usually, all the resume writing services that are cheap in terms of cost are also cheap in terms of quality and standard of their services. If you have an adequate budget, you should go for the best one. Otherwise, you should decide to work with the second category of service providers that are neither too expensive nor too cheap.
Please feel free to comment.
The following two tabs change content below.
Alex Strike has started his writing career in 2010. Now he is a passionate blog writer and essay specialist who has been writing his first e-book.. Alex is a big fan of reading, and he works as a writing coach at the moment.
Latest posts by Alex Strike (see all)