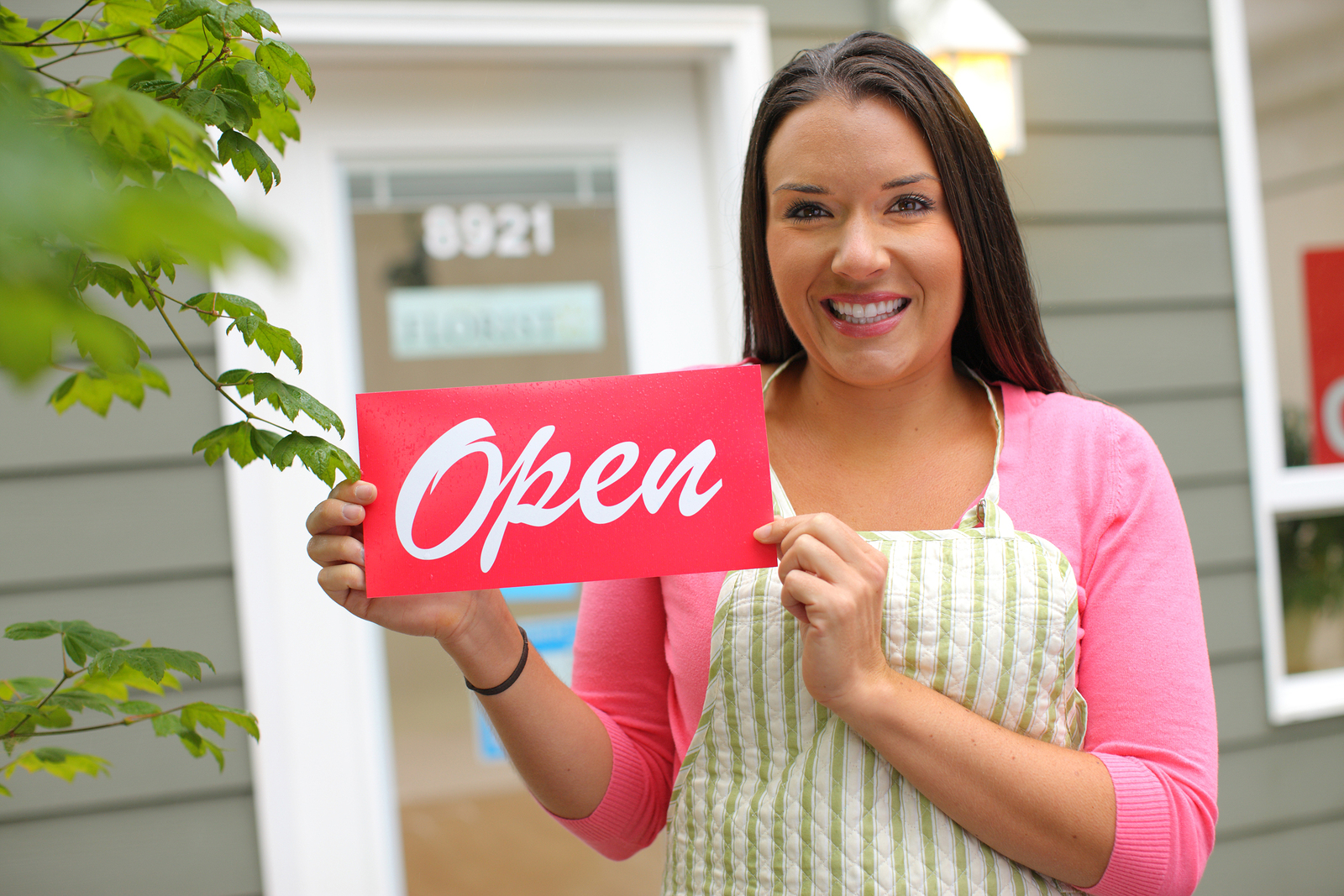 When searching for a job, a comfortable work environment is paramount, and what it takes to create that differs with each individual.  While the idea of working at a large corporation can seem glamorous to some, many people have found their niche in working for small businesses or startups.  There is so much opportunity to learn and grow, and amazing people you can meet in these jobs.  Below are seven benefits to working for a small business:
1)  More opportunity to learn new skills.
A smaller company means smaller staff, smaller departments and more access to contribute to different areas that require different skills.  Taking a job at a small business will help you gain valuable experience, as well as learn more about what you excel at, and what you love to do.  If you feel like venturing outside of your comfort zone and exploring your talents, give a hand at a project in different department that could probably use your help.
Click here for small business jobs in Denver, CO
2)  Easier and quicker hiring process.
Since less people typically apply to small companies, you are likely to hear back sooner that if you had submitted your resume to a large corporation.  Also, you will likely reap the benefits of having fewer hoops to jump through in the hiring process of a small business.
Click here for small business jobs in Boston, MA
3)  Greater chance of being noticed by top-level company executives.
At a small business you are likely to work closer and interact more often with your boss and senior-level members of the company.  In these kind of jobs co-workers will get to know you and what your strengths are, which can be a huge benefit for both yourself as well as your career.
Click here for small business jobs in Minneapolis, MN
4)  More job security.
Another benefit of working for a small business is that many people tend to like part of a family as opposed to just a needle in a haystack (as they would in jobs at large corporations).  The deeper the attachment between you and the company, the harder you would be to replace than at a large company that has constant turnover.
Click here for small business jobs in Seattle, WA
5)  Feel like you are making a difference.
In a job at a small business or startup, everything takes place on a smaller scale, and you get a closer look at the impact your work is having on the company and its bottom line.  You will get the benefit of being able to see the company grow at a faster pace than you would at a large company where the contributions you are making are simultaneous with the contributions thousands of other employees are making.
Click here for small business jobs in Houston, TX
6)  Build closer relationships with all employees.
AT a small business, you will have a great opportunity to share ideas and develop plans for the company with employees in various roles at various levels of expertise.  This will not only allow you to develop fruitful working relationships, but learn a whole lot as well.
Click here for small business jobs in Chicago, IL
7)  Get a better idea of how a business is run.
From payroll to sales to ordering office supplies, one of the benefits of working for a small company is that you are likely to get a closer look at what it takes to operate a business successfully.  You will have the opportunity to see firsthand what resources and skills are best to have at your disposal for numerous aspects of the business, and what changes make the most impact, both positively and negatively.
Click here for small business jobs in New York, NY
The following two tabs change content below.
Jessica Cody
Jessica Cody, a native of Fairfield County, Connecticut, has a background in online marketing and public relations. She is a graduate of the University of Connecticut, where she studied Journalism and Political Science. She is also an avid runner with a passion for the outdoors.
Latest posts by Jessica Cody (see all)