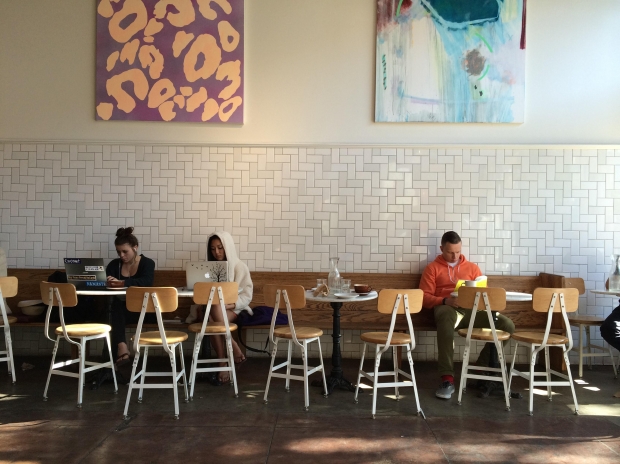 Everyone has had their experiences with bad managers. If you haven't then consider yourself lucky, because it can make for a stressful and strenuous work week. Bad managers not only decrease worker morale, but their tactics can also decrease productivity. If employees are not motivated to work hard for their manager then the organization will suffer. If you are currently a manager, you should take a step back and look at your management style from an objective standpoint. This outside perspective is key in analyzing your own pitfalls, as well as your successes. So have a look at this list of bad qualities that are common in bad managers, because it could help you in the long run. It's always helpful to go through this process of self evaluation.
1.)    Lack of Communication
Bad managers usually lack proper communication skills. If employees cannot establish a clearly defined role or connect with management to answer questions or concerns then the organization will eventually fail. Proper communication is important across all platforms, including phone, email, and in person. There are plenty of ways to work on and improve your communication skills, and the first place you should start is through improving your public speaking and presentation skills. This can be done at an educational or professional level. Consider taking a collegiate level class in public speaking or start calling more meetings and encouraging more participation from members of your organization. Create an environment that encourages excellent communication.  It's okay if you are currently a bad communicator, because it's a step that easily be worked on and improved. The important step is realizing that you need improvement.
2.)    Abrasive and Insolent
Being an abrasive manager can really put a stranglehold on worker productivity. It creates stress and lowers worker morale. Employees will fear you and your management style, but the organization won't function as smoothly as it should. Instead, you should focus on being positive. Create a clearly defined set of rules and properly communicate what needs to get done. It's possible and recommended to create a lower-stress atmosphere that is also productive. If you have employees that enjoy coming to work every day, your company will reap the benefits. Harsh management will lead to stressed out and unhappy workers who will jump at any chance to leave your company if other positions become available elsewhere. Always focus on creating a better quality of life for your workers if you want them around long term.
3.)     Too Lenient
There is a huge difference between creating an atmosphere that is conducive to worker productivity and being too lenient or carefree. Sure you don't want to be abrasive and insolent, but you don't want to be too much of a pushover, either. Once employees find out that they can get away with being lazy, everyone's productivity will surely decrease. People will take advantage of these opportunities whenever they get the chance. Strike a balance between these two extremes and find a management style that works for you.
4.)    Arrogance
Being arrogant goes along the same lines of abrasive management style, but it's a little bit different. If you've ever had a manger that "knows it all" and talks down to employees like they know nothing, then you've probably had a healthy dose of arrogance. Arrogant managers believe that they can do no wrong, and everything that they do is right. Employees will see right through it. They also pass the blame around when things go wrong. Arrogance comes in many forms, but includes being pretentious or snobby. Try to work on changing these characteristics and your employees will gain more respect for you. Arrogance is a quality that really shows your true colors to those who are around you. It's clear when people are being arrogant.
The following two tabs change content below.
Matthew Welch
Jobdiagnosis blog author Matthew Welch is an SEO strategist and content marketer from Boston, MA. Read blog content relating to job search by Matthew Welch.
Latest posts by Matthew Welch (see all)