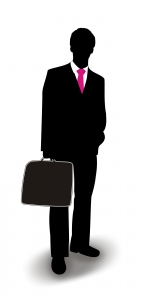 Usually we try to focus on the good qualities that make us valuable to employers. Whether it's hard work, sacrifice, good humor, etc., the good qualities you have can easily be overshadowed by the negative ones. If you want to come across as a great employee to your managers and coworkers, then maybe you should take a step back, and see if you are falling into any of these traps. Correct these negative qualities while you still have time, and take the corrections with you to the work place. You will notice the difference and you will become even more of a valuable asset.
Qualities That Can Hurt Your Career
Not Going Above and Beyond
Are you one of those employees that only works 37.5 hours per week? If you are hourly and work in a restaurant, retail, labor, etc., then obviously this doesn't apply to you. But, if you are on a salary and have employees around you who go above and beyond to complete their jobs, working the minimum amount of hours will surely hurt your cause. You look like someone who is complacent with the way things are. People who go above and beyond will get special recognition from their managers, and those who don't will be looked at from a negative standpoint. If there is room for advancement at your job and you want to become a high level manager, you need to prove that you are willing to make sacrifices. If you don't you will get a bad reputation and align yourself to be stuck in a dead-end position for many years to come. Always go above and beyond.
Sick All the Time
If you are actually sick, there's no shame in taking a day off here and there. After all, you don't want to get your coworkers sick, and if you work with customers or near food, you can cause a serious health issue. However, workers that call in sick too much get a bad reputation with not only their coworkers, but also management. If your coworkers are upset with your behavior, they will tell each other and these feelings will ripple out towards management. Don't be known as someone who calls in sick all the time. So, next time you think you need a day off because you have been working too much, think of the consequences. Money is always better than sitting at home. You can call in sick occasionally, just be weary of getting the reputation as the person who is always calling out.
Emotional Debater
Workplace debates happen across all industries, but it is important for you to keep calm and be as logical as possible when a disagreement breaks out. Try to keep emotion out of the picture, and remember that it's business and not personal. If you get angry or upset during these confrontations, you will become less and less of a factor in future business debates. Diverse opinions are important in any office, but irrational and emotional people are a nuisance.
Complacency
Don't be happy with your current position, unless you have already made it to the top of the food chain. Most workers have the chance for a promotion, but if you are complacent with your current role you will never advance. Ask management which positions are or will be available, and try to positions yourself favorably for future opportunities. If you are happy with being adequate, your managers will pick up on your feelings and you won't be offered a promotion in the near future. Never be complacent and always look for more responsibility. Your career depends on it.
There are several negative qualities that workers exhibit that can impact the path of your career. If you want to move up in your company and take on responsibility, don't fall victim to these common traps. Go above and beyond to further company objectives and never be complacent with where your currently stand on the company hierarchy. In order to focus on the positive qualities that make you a valuable employee, you must first work on the negative ones. By doing so, you consequently align yourself favorably for any future promotions that might become available. 
The following two tabs change content below.
Matthew Welch
Jobdiagnosis blog author Matthew Welch is an SEO strategist and content marketer from Boston, MA. Read blog content relating to job search by Matthew Welch.
Latest posts by Matthew Welch (see all)