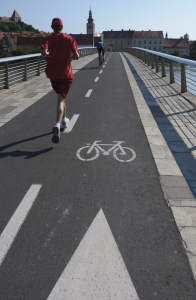 In today's date, it is difficult to spare time in a busy schedule. Being engaged in the daily life activities tend to make one useless to do something productive. After all, a creative mind seeks silence, comfort and a break from the tiresome routine. However, there do come times and periods in lives, during which you can pursue your interests.
It is often after college life or down-time during the job search that people get ample time to pursue their interests.
Leisure time can be spent by indulging in productive set of activities, i.e., doing the odd jobs, internships, and volunteering or completing the short courses. Such activities can equip the skills that can pave way for his or her better future.
 Productive Ways to Spend Your Free Time
1.      Make Money
Making money is the best option to beat off spare time. There are many part time jobs available to spend the time.
Freelancing tops the list of moneymaking jobs as it provides one the opportunity to earn from home, without being hired for particular timings.
 A garage sale is another good option to utilize your time. You can make good money and get rid of unwanted stuff that is of no use any more.
 Baby and pet sitting are also popular these days. They require less effort with good pay.
 2.      Short Courses
Attending short courses is a great way to make good use of your quality free time. Computer courses for programming languages, software, hardware or web designing can add up to making your profile worth considering for jobs. Language courses are another good option as they come in handy while travelling to countries. There are many other courses as well, which can prove to be useful at some point in life.
3.      Volunteering
Volunteering is another productive way to build up your character and is also a great way to connect up with the community. It adds the sense of purpose and responsibility in life and is probably the most noble thing to do in this list. It unlocks the potential hidden inside and brings you closer to the people who seek your help.
Hospitals are good places where a lot of low scale work needs to be done. Apart from this, old age homes also require volunteers who can take care of old people and help them with their daily routine and activities.
4.      Exercising
Exercises are the best way to relieve stress, maintain proper body shape, and promote your physical and mental health. They help individuals to stay healthy and energetic. They keep the brain active and allow one to engage in productive activities.
Exercising includes playing sports like basketball, football, soccer, going to gymnasium for weight lifting, swimming and other physical activities.
 5.      Reading
Nothing can offer you benefits like reading material and texts. In your spare time, prepare a reading list including all the informative books, articles, magazines and internet material that can enhance your knowledge about various disciplines and topics. It is even good to read old course books just to revise what have learned so far and search about new inventions and discoveries relating to interesting topics.
 6.      Internship
This option is good for those who have a hard time in finding desired jobs.  During down time, it is good to gain some practical experience in your relevant field. Internships provide you the opportunity to enhance your professional skills.
A paid internship helps you to gain experience along with earning, and unpaid internships offer valuable experience that can help you get ahead in your career endeavors.
 7.      Plan Ahead
It's good to plan up for the future. Whenever you are free, utilize the time planning something useful and creative. This helps greatly in setting up your goals and giving a clear picture for things to come.
 8.      Affirmation and Meditation
Meditation helps one to relax, beat down stress, produce focused mind and build up the energy, especially after one has performed several tiring tasks throughout the day.
Affirmations are positive and inspiring statements, which remove the negative thoughts from one's mind. Combination of these two can lessen the everyday stress to a great extent.
Wrapping up the discussion, instead of wasting time, one should stay focused and keep himself or herself active by engaging in different productive activities that can be of good use in the future.
The following two tabs change content below.
Dr. Sadaf Ajmal
Dr. Sadaf Ajmal is a Ph.D., entrepreneur and an internet millionaire. She has over 13 years of experience in Affiliate Marketing, Content Writing, Online Marketing, Search Engine Optimization, Social Media Marketing and research. She helps people earn money using the power of the internet, provides free consultancy on setting up business and teach them how to live a laptop lifestyle. You can Skype her at: Sadaf.ajmal4
Latest posts by Dr. Sadaf Ajmal (see all)