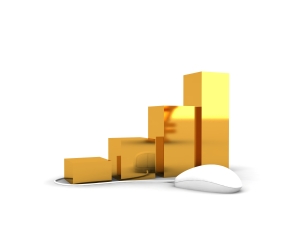 One of the best ways to manage your finances and chip away at some of your debt is to establish a strict budget and stick with it. There are plenty of ways to do it. You could make an excel spreadsheet, or write it down the old fashioned way. There are templates available from Microsoft that already have formulas included, so all you need to do is enter your financial data. By monitoring what you spend, and establishing a budget for everything, you will know exactly how much money you have. People tend to spend more money than they should, and one of the keys to achieving financial stability is having good money management skills.
Keep some extra money
Obviously living on a strict budget isn't for everyone, but if you constantly find yourself living paycheck to paycheck then you should consider it. Experts recommend that you budget all of your expenses. If you want to include some money for entertainment you should withdraw some cash from the bank and place it in an envelope. If you don't spend that money, keep it there for the next week. You'll be surprised at how fast this money accumulates. Everyone needs to have some enjoyment in their lives, but if you monitor how much money you spend on these activities it will make it easier to save.
Budgets are great if you have car payments, mortgages, or other monthly expenses that eat up your disposable income. These payments can really add up, so having direct visibility into how much money you are able to spend is important. It also helps you choose a rate at which to save or invest your money. If you company offers a retirement, you should be contributing, and including it in your budget. We've written articles in the past that show if you start investing into a 401k at a young age you will realize millions of dollars at retirement. It's worth taking home slightly less money each payday, because you're guaranteeing a comfortable retirement. Think long-term when you are managing your finances.
Once you get your budget established, you'll be shocked at how much money you spend. Buying meals, coffee, or any other commodity can really add up. For example, if you buy coffee every morning, project those number long term and see how much money it actually is. Maybe you could start making coffee at home and shift the savings to your entertainment budget. However you decide to do it, just be sure that you have visibility. Knowing your finances is incredibly important, especially if you've accumulated debt.
Student loans are currently influencing the lives of millions of people. Most people have to pay for college themselves, so taking on some debt is a harsh reality. A lot of plans will direct you to repayment after ten years, but being on a budget could make this happen much sooner. By paying off your loans faster, you will save yourself some money over the life of the loan, and having that burden lifted off of your shoulders will surely make your life a lot easier. Some students owe over 100,000 dollars in loans, and it can seem daunting, but if you've chosen a solid career path you shouldn't worry about it. Kick in as much money as you can and start chipping away at it. Include this extra spending into your budget, and allocate money from somewhere else if you want. You'll have your debt paid off in no time.
Living on a budget doesn't mean you have to downgrade your lifestyle—it just means you need to keep track of it. Sometimes we don't realize how much money we are actually spending, so keeping it in a well-documented manner can go a long way.
The following two tabs change content below.
Matthew Welch
Jobdiagnosis blog author Matthew Welch is an SEO strategist and content marketer from Boston, MA. Read blog content relating to job search by Matthew Welch.
Latest posts by Matthew Welch (see all)