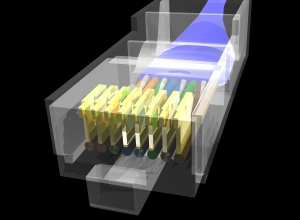 As America continues to grow and evolve, the job market and positions that are available are changing along with it. Many industries have already begun to die out in America, like manufacturing and customer service or data entry jobs for example. Many of these jobs are cheaper to host overseas, so countries like China have taken control of the market share. However, the decline of these industries has given rise to several others, and these are the jobs that will be present in the future. If you are considering going to college or possibly a trade school, maybe you should consider the growth of these industries, and align yourself for future job possibilities. 
Jobs of the Future
Software Engineer
It's true that many IT Jobs have already left the America job market in favor of cheaper services that can be found overseas. However, the need for legitimate IT Software specialists will continue to increase into the future.  So, if you are interested in computers and want to get a college degree, you should pursue a career in Computer Science and Software Engineering. With an average salary of about $76,000, it could make for a comfortable lifestyle. The future is right around the corner, and quality software engineers will be in high demand.
Drone Pilot
The military already uses drone for day to day operations, but this is strictly for military purposes. However, private industry is moving towards finding a practical use for this technology. Since these jobs have not been established yet, there really are not many training programs that will align you to succeed as a drone pilot for private companies. Right now, the only way to fly on of these machines is to join the military. However, if this is something that interests you, you should keep an eye out for any relevant news articles and see which companies are expanding upon this technology. Get your foot in the door at one of these companies, and make it clear that it is your intention to be a part of this program.
Registered Nurses
As the health care industry continues to expand, so too does the need for registered nurses and other specialized health professionals.  Right now is a great time to become a nurse, because not only are they in high demand across the country, but this demand is expected to grow into the future. So, if you were considering becoming a nurse but unsure of your job prospects, you should stop thinking about it and take action. You will surely be glad that you did.
Green Jobs
America currently faces an issue with climate change and pollution of our air and water resources. Whether or not you believe in Global Warming isn't the point. The fact is that America is shifting to clean energy, so aligning yourself for a job in this industry could be a good move. Whether you are an engineer, technician, or a consultant, environmental specialists will come in handy for many companies in the future.
Right now the American economy is strong, but it could be stronger. As we move into the future the landscape of the American industry will surely change. If you can spot the career opportunities that will open up, it's time to specialize. Get out there and start learning a trade/craft that will come in handy in the future, or even consider going to college to get your bachelors or associates degree. By planning ahead now, you can bolster your chances of landing a dream job in the future. Many industries are growing, it's your job to get out there and find which ones would be the best fit for you.
The following two tabs change content below.
Matthew Welch
Jobdiagnosis blog author Matthew Welch is an SEO strategist and content marketer from Boston, MA. Read blog content relating to job search by Matthew Welch.
Latest posts by Matthew Welch (see all)