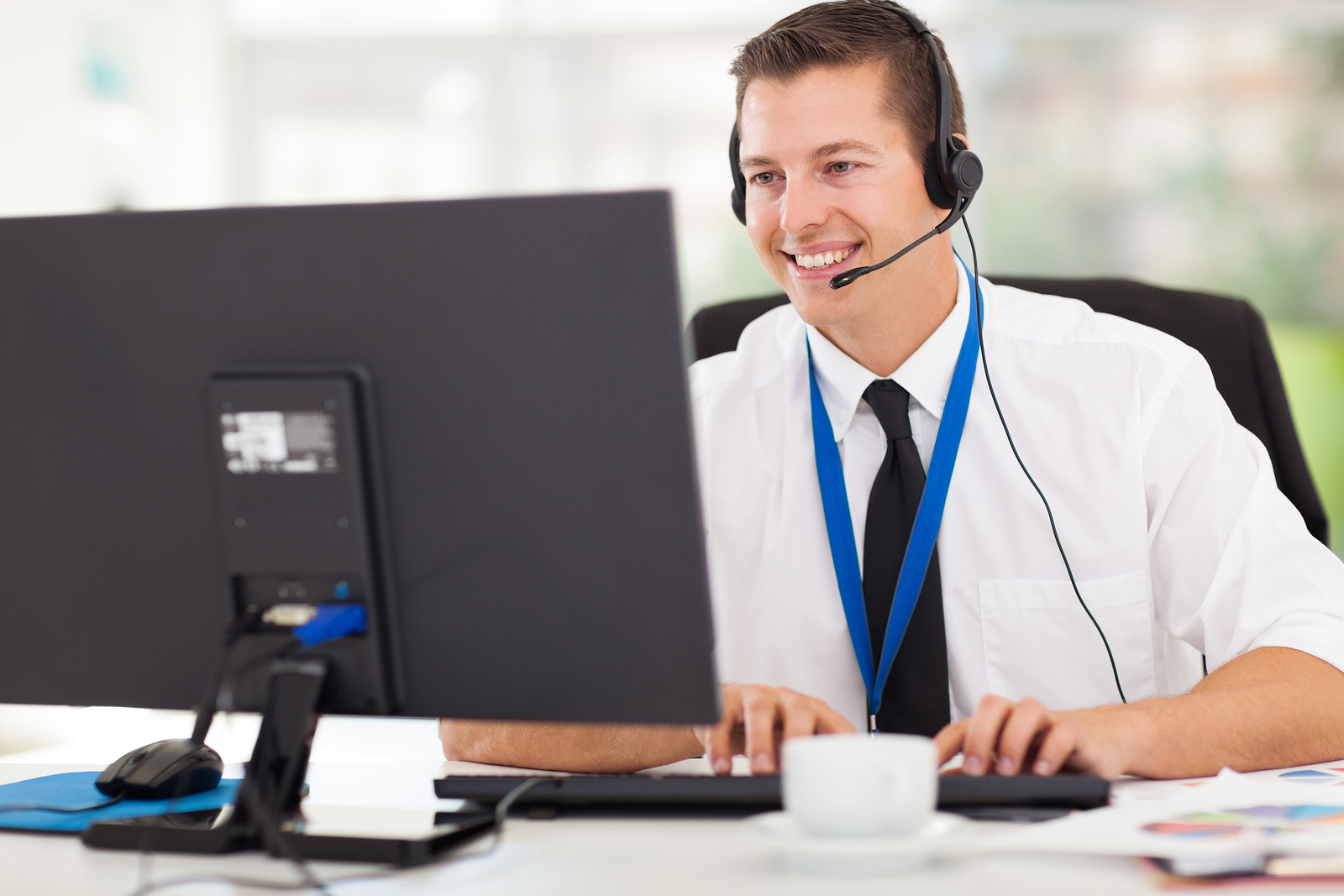 If you are looking for a job that brings in a high salary and is achievable without a bachelor's degree, consider pursuing a career in information technology.  The average salary for IT professionals is currently $85,619 according to InfoWorld.com.  It says many people that work in this industry only need some work experience and IT certifications (most of which are very inexpensive to obtain) to get their jobs.    The demand gets higher and higher for IT professionals in the United States; OnBoard Recruitment Advisers predicts that 6,000 companies will be looking to fill 4.4 million information technology and big data jobs in 2016.
One of the most effective ways to get started on this career path is to take an IT helpdesk job.   These jobs often serve as a stepping stone to fruitful information technology careers such as software engineering, information security and computer systems administration.
What Is an IT Helpdesk job?
Jobs in helpdesk support give you the experience you need to establish yourself in the field of information technology.  For an entry level job, the salary isn't bad either, at an average of about $50,000 annually.  The duties involved in an IT helpdesk job include:
Working with customers to troubleshoot computer problems
Keeping track of calls and customer contacts
Running reports
Identifying common customer problems and figuring out the root causes
Helping to update online customer support channels
What Skills Do you Develop in an IT Helpdesk Job?
Working as a helpdesk support technician is an excellent way to get your foot in the door to the IT world.  You will receive on the job training from more experienced technicians and IT professionals who have a wealth of knowledge.  This is your opportunity to develop the following skills that are essential to those pursuing a career in information technology:
1)  Customer Service Skills
A career in information technology often involves working with people, so you need to have stellar customer service skills.  An IT helpdesk job will help you get comfortable on the phone with customers, and develop skills essential to customer service such as patience, empathy and attentiveness.
IT helpdesk jobs in New York, NY
2)  Technical skills
As a helpdesk support technician, you learn the ins and outs of all kinds of software and hardware that you will encounter during your IT career.  You also will learn the certifications that are most valued in the IT industry, such as Six Sigma Green Belt and Cisco Certified Network Professional.  If you can, get started on these certifications before or during your IT helpdesk job.  You will also learn about all different types of information technology careers, and can start to think about which one will suit you the best.
IT helpdesk jobs in Denver, CO
3)  Problem Solving Skills
In your job as an IT helpdesk technician, you will become a pro at critical thinking and problem solving.  Effectively solving smaller problems will lay the groundwork for solving much bigger computer issues down the road.  While software programs are always changing, the ability to do the research necessary to resolve a customer issue is an invaluable skill that will come in handy throughout your career.  You will also learn to effectively work as part of a team while solving these issues.
IT helpdesk jobs in San Francisco, CA
It's such an exciting time to be a part of the technology world today.  Nowadays, people see their computers as their lifelines.  Don't pass up the opportunity to be the person to keep them connected!
Read our whitepaper for more on the growth of information technology jobs.
The following two tabs change content below.
Jessica Cody
Jessica Cody, a native of Fairfield County, Connecticut, has a background in online marketing and public relations. She is a graduate of the University of Connecticut, where she studied Journalism and Political Science. She is also an avid runner with a passion for the outdoors.
Latest posts by Jessica Cody (see all)