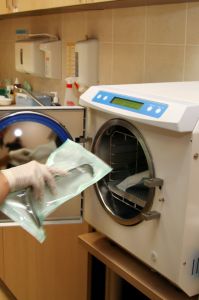 There are some people in America who work so many hours you wouldn't believe it. One hundred hours or more are commonplace for many people. In most situations, these people are working two jobs, so overtime pay is never a reality. However, we live in the land of opportunity, and everyone is free to act as they choose. However, money aside, everyone needs a work/life balance. Some people are an anomaly, but for the majority of us, managing time at and away from work is incredibly important. But if you are in need of extra money and you have to work all those hours, then how is this a reality?
Most people need a strong work/life balance
If you are spending too much time at work, but still wouldn't consider yourself financially stable, then it's time to consider a new career. You need to pick up a trade or skill, or even consider picking up an associate's degree or bachelors. Many people reading this will have some sort of excuse, such as not being able to afford it, not having enough time, or simply being too old. However, there are affordable options for everyone. Community colleges offer multiple associates degrees, so you could go to learn about computer programming, web design, or even graphics design. Another excellent choice for an associate's degree is nursing. The labor market will continue to add nursing jobs into the future, so if you can align yourself now, you will set yourself up to earn a solid hourly wage. If you like working long hours, nursing could be for you, because there are plenty of opportunities for you to work overtime.
Let me tell you an inspiring story about an amazing and strong person I am lucky to know. As a single, middle-aged mother with two kids and no education past the high school level, times were tough for her. Eventually, she heard about an opportunity to attend a trade school to become an ultrasound technician. She wanted to provide a better life for her children, and become financially stable. So, she worked a full time job and went to school at the same time. Money was tight for a while, and this uphill battle seemed impossible. However, after a few years of struggling to pay for class and working every available hour during the week, she was finally able to earn her certifications, and become an ultrasound technician who earned a nice wage, had good benefits, and enjoyed what she was doing.
This story is inspiring because this person was probably just like you—working long hours at a job with limited advancement. If you don't have an established career or specialty that companies would pay a higher premium for, you need to think about training yourself. Nobody helped this wonderful woman, and every day was a tussle. Nothing comes easy in this life. You have to work for the life that you want. If the career you find yourself in does not allow you to meet your full potential, you need to use every available resource to get an education or learn a trade. Become a sought after member of the working community. Make your family proud or you. But most importantly, fill all of your potential. The mind is a terrible thing to waste, so don't be complacent with your current situation. It might not seem like a reality to you, but there are definitely affordable ways to get an education. Also, it doesn't matter how long it takes you to finish. As long as you put your mind to it, good things are bound to happen.
The woman mentioned above didn't have extra money to throw around and paying for her education by herself was taxing. However, she put her mind to it and set goals, and eventually got the career she wanted. I recommend that you consider a similar path if your career and work/life balance make you unhappy.
The following two tabs change content below.
Matthew Welch
Jobdiagnosis blog author Matthew Welch is an SEO strategist and content marketer from Boston, MA. Read blog content relating to job search by Matthew Welch.
Latest posts by Matthew Welch (see all)