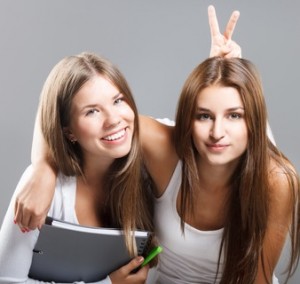 Usually, you'll need a bachelor's degree to land most of the jobs. Having a master degree or a doctoral degree, on the other hand, does promise better jobs with a higher annual salary. But what about people who can't go to college? Not to worry, there are still plenty of jobs that you can occupy with only a high school diploma, many of them offering a handsome salary as well.
Depending on the kind of situation they are in, there are a lot of people who can't afford going to college. Many of these people either lack the funds or have little or no time to attend college.
Still, they want a job with a high school diploma.
According to the US Bureau of Labor Statistics, there many top paying jobs that don't require a college degree beyond a high school diploma while offering  a good median annual salary. If you hold a high school diploma or GED, you can definitely apply for these jobs and earn a good income without going to college to get a bachelor's or master's degree.
Here's a list for you to choose from –
Dental Assistants
Jobseekers with a high school diploma or GED and with an interest in dentistry may choose to work as dental assistants. The main job responsibility of these professionals is to help dentists complete the dental procedures. As a dental assistant, you'll prepare patients for the dental treatment, maintain their records and educate patients on post-operative measures.
Most the dental assistants make around $35,000 annually. With more skills, education and training, you may earn more.
Fitness Trainers
As people are becoming more aware about good health, there arises a great demand for fitness trainers. Jobs for fitness trainers are not only available at gyms but also at hospitals, universities and client homes. As a fitness trainer, you'll be responsible for guiding or instructing people in different types of exercising activities to keep fit and improve heath.
While working in this occupation, you should expect to earn an annual salary of around $25,000 or more.
Home Health Aide
If you want a job with a high school diploma, you can also choose to work as a home health aide. These professionals are in high demand these days, as they provide personal care in client's homes. While working as a home health aide, you'll be administering medications, checking temperatures, helping patients do their day-to-day activities and assisting in housework among others. It's a job that allows you to help patients live a better life.
Aspirants should get some training from experienced home health aides and get ready to make around $24,000 in this job.
Office Clerk
To become an office clerk, you don't need a college degree either. Since this is one of the most basic administrative level jobs in an office, you can get this job with only a high school diploma or GED. Being computer literate will give you an extra edge over other candidates.
While doing a job as an office clerk, you can expect to earn an annual salary of up to $30,000.
Truck Drivers
To get this job, all you need to do is have a commercial driver's license as well as a good driving record. As you know, the duties of a truck driver include transporting goods, livestock or vehicles from one place to another.
In this occupation, you can expect to earn a good annual salary of around $34,000 or more.
With a high school diploma and some on-the-job training, you'll be ready to do any of the above jobs. However, you should always choose that occupation which keeps your interest and which you'll enjoy doing.
Please let me know what you think.
The following two tabs change content below.
Carl began his career as a recruiter in the year 2000. Since then, he has interviewed hundreds of job applicants, dealt with several hiring managers and helped a lot of people find better jobs. He's passionate about guiding people towards their best-suited careers.
Latest posts by Carl Mueller (see all)