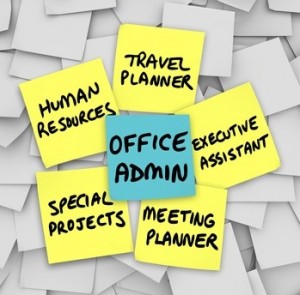 Regardless of the type of industry or business, almost every organization has a need for managing the administrative tasks in the office. Since this is a very popular job position, you must have heard about it already. But do you know what duties an office administrator has to perform? Or, would you like to work as an office administrator in an organization?
If office administration is something you're inclined to, you may be seeking this career already. But to become one, you'll need to know all the essential details of this occupation.
Day-to-Day Operations in an Office
In any office, there are some tasks that should be done on a daily basis. These are related to the operations of the office.
Here's a quick look –
Managing the structure of organization
Supervising office staff
Looking after the essential resources/ supplies
Providing support to employees/ staff
Evaluating employee performances
Handling the repairs of office equipment
Training employees/ staff
Formulating company rules/ policies
As the job title suggests, the job role of an office administrator is to look after an array of administrative duties so as to ensure the operations of the office are performed in a hassle-free manner. If you plan to take up this occupation, you should be ready to learn and handle all these duties effectively. More importantly, you should enjoy doing it.
Different Types of Organizations
There are different types of firms or organizations where office administrators are required. Depending on your individual preferences, you may want employment with a large corporation, a small business firm, an NGO or a government agency. The day-to-day duties in office administration may vary from one organization to another. If you have what it takes to successfully work as an office administrator, you'll get tons of opportunities.
Education
In large firms or government agencies, employers always want to hire candidates having a relevant degree. Though you may be eligible to work as an office administrator right after high school, having an associate or bachelor's degree will improve your employability. There are several colleges or institutions that offer courses in business administration or office management. You should choose a school of your choice wisely and complete your degree with good credentials. One important point, you should also grow computer proficiency to better career and income opportunities.
Job Skills Required
While a college degree might bring you better career opportunities, you'll be able to keep your job based on the skills you possess. For any administrative job, key skills required include staff management, interpersonal skills, communication, organizational capability, detail orientation and prioritization. If you think you lack these skills, you should start to work on these as quickly as possible. If you already have these skills, you should polish them more.
Almost every job board you go to, you'll find multiple job vacancy advertisements for the position of office administrators. Once you have acquired a relevant degree and built some working experience (through internships and apprenticeships), you should create a good resume. Remember to target your job resume to the specific needs of the employer you want to work with.
Do you want to become an office administrator? Why do you like this job? Please leave a comment or share an opinion.
The following two tabs change content below.
Carl began his career as a recruiter in the year 2000. Since then, he has interviewed hundreds of job applicants, dealt with several hiring managers and helped a lot of people find better jobs. He's passionate about guiding people towards their best-suited careers.
Latest posts by Carl Mueller (see all)