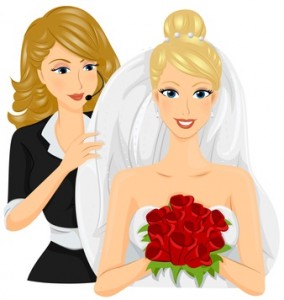 Wedding – the happiest day of a person's life! A wedding planner has a huge responsibility of making this day even happier by planning the wedding day in a memorable way. A lot of people want to step into this lucrative career. If you want to build a successful career as a wedding planner, however, you should prepare yourself really well to take on the challenges.
Planning the wedding day of someone requires great organizational skills and a keen focus to detail. Even a minor mistake or slip could ruin the job of the entire marriage event.
So, are you ready to prepare for this career?
If you are, here are some important guidelines and tips that you can use to become a wedding planner and achieve success.
Start to Visit Weddings
If you have a strong passion for becoming a wedding planner, you would always want to visit weddings and take a closer look. In fact, visiting wedding ceremonies of your relatives and friends is an excellent idea to have a look at how the event is organized. You should take a closer look at every aspect of weddings and identify the finer details.
Right from the venue of the wedding ceremony, date, time, seating arrangements, catering and photography, you should note each of these key aspects and find out as much details about them as possible.
Get Academically Qualified
Though planning a wedding event is more about practical experience, obtaining a bachelor's degree or a master's degree in fields like communication or hospitality management will keep you way ahead of the competition. Many wedding planners have also achieved success in this occupation with only a high school diploma. Apart from getting a college degree, you can also go for short-term courses or training programs in wedding consulting.
Get Some Experience
To achieve career success, you should start getting practical experience as quickly as possible. Get in touch with your relatives or friends and ask them if you could plan their wedding event. Once you get a chance, focus on planning that wedding ceremony in the best way possible. Work with full commitment and dedication and be ready to prove yourself.
If you do a get job, you'll get many more chances like this. You'll also continue to build valuable experience. In any case, don't forget to learn from each of the wedding events that you have organized.
Fulfill Certification Requirements
Depending on where you want to set up your small business, you may also need to get certified. There are many wedding event planners that aren't certified but are doing a good business. However, getting certified will help you a great deal when it comes attracting more and more clients. Find out about the authoritative organizations and bodies that offer certification, apply for the same and get certified to make the most of this career.
Build a Website
Building a service-based website is a wonderful idea. Get a domain name registered, have the website designed and get it hosted. It won't cost you much, and it will definitely help you a great deal in generating leads. You can make the website more attractive by adding photos of the wedding programs that you have organized. In addition, you can list testimonials from clients to create trust among your prospective customers.
Keep Improving Your Skills
There are some important skills which you'll need to grow and develop to achieve success as a wedding planner. Some of these include communication, attention to detail, creativity, organization, resourcefulness and budget management among others. You should try to fine-tune these skills as much as possible so that you become the first choice of customers and clients.
Please leave a comment.
The following two tabs change content below.
Carl began his career as a recruiter in the year 2000. Since then, he has interviewed hundreds of job applicants, dealt with several hiring managers and helped a lot of people find better jobs. He's passionate about guiding people towards their best-suited careers.
Latest posts by Carl Mueller (see all)