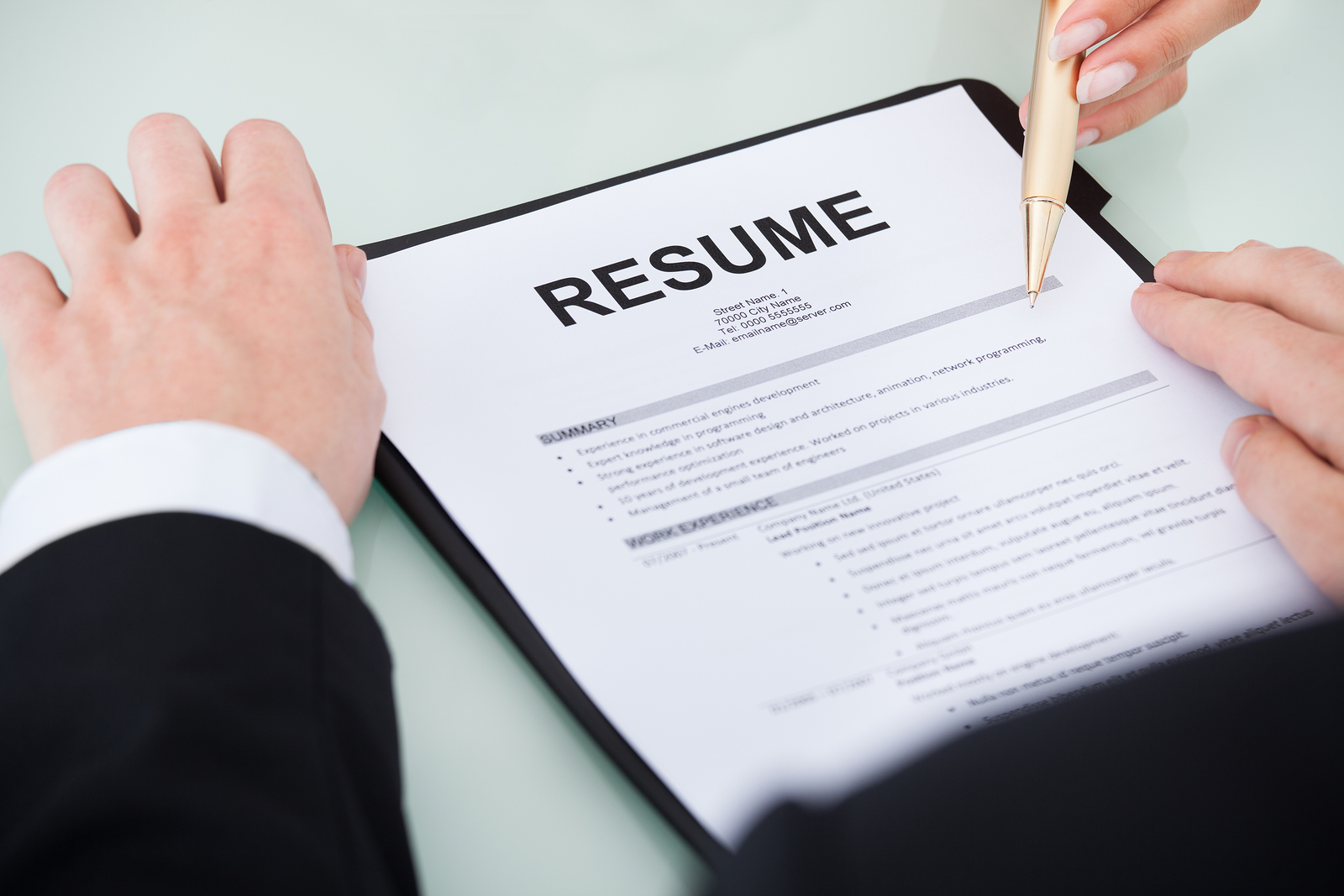 The longer you have worked, the harder it can be to figure out the best way to arrange your employment history on your resume in a way that will reflect your skills in the best light possible.  You want to include as much of your work experience on your resume as possible, but you only have so much space to sell yourself to a hiring manager (who is likely to decide after only the first couple seconds of looking at your resume whether you are a candidate for the position).  Sifting through such a long career of praiseworthy achievements to make the most important parts stand out can be a challenge.  Below are some tips to creating a masterpiece resume employment history:
1)      Make your employment history accomplishment-oriented
Too many people fall into the habit of listing responsibilities and duties on their resume employment history, without properly expressing the achievements they had and problems they solved on the job.  Hiring managers aren't interested in reading job descriptions; they want to picture you in action and see how you contributed to the company.  Try to avoid using terms such as "Responsible for…" and "Duties included…" as these are not only unnecessary, they can be an instant turnoff to potential employers.
Improve the Language and Descriptive Words in Your Resume
2)      Include quantifiable results wherever possible
When it comes to your capabilities and potential for the job, nothing gets the point across better than some solid numbers that show how you impacted companies you previously worked for in your resume work experience.   These can include dollar figures made, numbers of people hired, sales percentages, and website traffic percentages.
3)      Arrange work history information in order of interest
Since employers will decide quite quickly when they look at your resume whether they want to continue reading, it is important to arrange your work experience on your resume so the information that means the most to them pops out in the top third of the document.  List your most recent experience first, and continue in that order so the oldest job is towards the end of the resume.  With every job you list, start off with the employer, job title and relevant accomplishments, and save other details for after that (depending on how much room you have on the resume).
Optimize Your Resume Effectively for Search Engines
4)      Stick with short, concise paragraphs and bullets
Express your career accomplishments with strong, descriptive language, but avoid wordiness.  Long paragraphs and sentences are likely to overwhelm the reader.  Also, do not include more than 5 bullet points for every job you list on your resume.
5 Resume Writing Tips to Put in the Past
5)      Address major work experience gaps in your resume
If there are extended periods of unemployment in your work history, you can create a section in the resume for other experience that is relevant to your career, and include any volunteer work or personal accomplishments you had in that time.  That way you will show what positive things were happening while you were out of work, and take the focus off gaps in your resume.
Resume Tactics for Unemployed Jobseekers
6)      Tailor your work history to the position you are applying for
It is possible you have had numerous jobs in multiple roles in your lifetime, and combined they make you a candidate for many different careers.  But the hiring manager that reads your resume only wants to know whether you will be a fit for the job they are hiring for.  Include only the skills gained and accomplishments made in your resume employment history that are relevant to that position.  It may help to keep a master list of all your past jobs and everything you learned at each, so if, for example, you are applying for a sales position, you can easily pull off any work experience that shows your sales skills.
Resume Pointers for Recent College Graduates
The following two tabs change content below.
Jessica Cody
Jessica Cody, a native of Fairfield County, Connecticut, has a background in online marketing and public relations. She is a graduate of the University of Connecticut, where she studied Journalism and Political Science. She is also an avid runner with a passion for the outdoors.
Latest posts by Jessica Cody (see all)