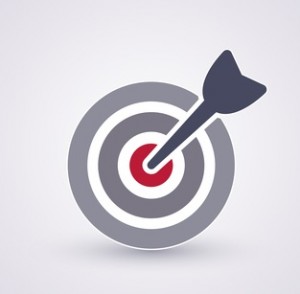 Resume writing is not an easy job for everyone. Many times, even some of the most skilled professionals are unable to create a resume that quickly grabs the attention of the employer. You may be able to write a generic resume. But it takes a lot of skills, knowledge and experience to put together a highly targeted resume. When the resume is targeted to a specific employer, it's quite easy to stand out in the crowd and land an interview quickly.
A targeted resume is an excellent job hunting tool.
But do you know what a highly targeted resume does? Or, what's the purpose of creating a targeted resume?
A targeted resume –
Addresses a specific employer/ job opportunity
Uses powerful language to grab attention
Focuses on an applicant's key strengths or skills
In a nutshell, the main role of a targeted resume is to prove to a specific employer that you are the best fit for the advertised job position. With a generic resume, it's almost impossible to address the specific needs of an employer. On the other hand, a highly targeted resume gives you an edge over other applicants and increases your employability for a particular job offer.
But how do you write a resume that's targeted to the job position you are seeking in a company or organization?
Here are some useful tips to follow –
Research the Company –
Before you start to write a well-targeted resume, the first important thing is to conduct some company research. Knowing the whereabouts of the company and their requirements will put you in a better position to create a resume that uniquely targeted.
Know the Requirements of the Job –
Finding out what you'll actually be doing once you get hired for the advertised job position is even more important. When you know the job responsibilities, you'll be able to create a targeted objective statement at the beginning of the resume. In addition, it enables you to list the most relevant skills and accomplishments in the resume.
Use Industry-Specific Words –
A targeted resume also uses a professional language, unlike a generic one. If you want to apply for the position of a SEO professional, for example, you can use industry-specific words like keyword research, backlinks analysis, on-page search optimization, off-page search optimization, website architecture etc.
Don't Forget to Check Samples –
If you search online, you can also find some good samples of targeted resume. Taking a look at a couple of samples will help you understand the concept and style that you need to follow while writing a resume that targeted to a specific job.
Hire a Resume Writing Expert or Service –
If you lack the required skills or experience, you may not be able to create a highly customized resume on your own. In that case, it's advisable to work with an expert resume writer or a reputed resume writing service provider.
There's little doubt that writing a well-targeted resume takes a lot more effort and time. However, the effort that you invest into writing the resume surely puts you ahead of all other applicants and increases your chances of success when applying for a job of your interest.
Please feel free to share what you think.
The following two tabs change content below.
Alex Strike has started his writing career in 2010. Now he is a passionate blog writer and essay specialist who has been writing his first e-book.. Alex is a big fan of reading, and he works as a writing coach at the moment.
Latest posts by Alex Strike (see all)