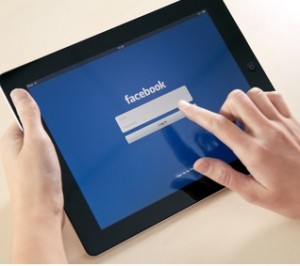 Most of the people believe that Facebook is meant for family fun. But that's not the only thing you can do with this social media website. In fact, different people use Facebook for different purposes. If you are a jobseeker, you can use Facebook as well to find a job of your interest. But to get a job via Facebook, you should know how to turn your Facebook profile into an online resume so you are able to attract potential employers' attention.
Do you know how to do that?
Well, given below are some of the most important tips or guidelines that you can use to make your Facebook profile an online job resume.
Give Your Profile a Spring-Clean
First of all, you need to take a microscopic look at what your Facebook profile actually contains. Whether it's the information that you have included in your profile, images you have shared, status you have updated; you should make sure it's not something that reflects badly on your image. Any piece of content that you share via your profile should leave a good impression on potential employers, recruiters and hiring managers.
Avoid these –
Offensive/ obscene content
Religious or political views
Sexual content
Spelling or grammar mistakes
Many employers use social media profiles to do a background check on job applicants. So, always keep it clean.
Use Appropriate Profile (and Cover) Picture
While using Facebook as an online resume, always remember to use profile pictures that look professional. It's not necessary to present yourself in business suit. But you should not use unprofessional images either. In your picture, you should try to look like someone employers will like to hire. Apart from profile picture, social websites like Facebook also allow you to upload a larger cover picture. You should use cover images creatively.
In fact, you should try to relate the cover picture with your industry or your occupation in a creative way.
Complete About Section
Employers looking at your Facebook profile will surely go to the 'About' section to know more about you. Do you think your profile information is 100% complete and up-to-date? In this section, you can share details about your work history, education, basic information and contact information. Make sure you have all the necessary details employers will want to see.
If you have a website or blog which represents your job skills, you should list the links under the contact information section.
Post Updates that Showcase Your Skills
Though your Facebook status updates shouldn't always be about you, they should be used to showcase you skills now and then. If you attended an industry-related event, for example, you can share it with your contacts along with an image which shows your presence at the event. You can also share updates that tell about new skills or talents you acquired.
In fact, there are several ways in which you can present your skills and talents. Find ways to show them creatively.
Please leave a comment.
The following two tabs change content below.
Peter is a Senior Managing Consultant at Wenulima Pty, a broad-based consultancy company which specializes in social media, content marketing, hospitality, languages and business management. He's well known as a corporate and personal social media branding strategist. He regularly coaches individuals in key areas like leadership and management.
Latest posts by Peter P. Kadzutu (see all)