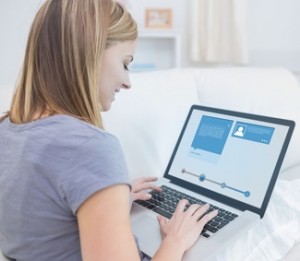 Most hiring managers, employers, and potential recruiters are using social media to find the right talents. A job applicant's or jobseeker's social media profiles speak volumes about their professional aspirations. According to a recent study, social media helped at least 1 in 6 jobseekers. As social media continues to dominate different industries, more and more recruiters are using sites like Facebook, Twitter and LinkedIn to find professionals.
To make the most of such opportunities, you should always tweak your social media profiles for better job search.
Here are a few key tips to achieve success in tweaking your social media profiles–
Keep it Professional
If you want to use social media to get found by potential recruiters, you should always make sure your online profiles look professional. When employers locate your social media profiles, they should find exactly what they are looking for. There are several things that you should avoid.
Most importantly, your social media profile shouldn't have –
Sexual content
References to illegal drugs
Spelling and grammar mistakes
Other types of unprofessional content
In fact, your social media profile should project you as a true professional with related hobbies and interests.
Include Industry-Related Job Descriptions
Almost every social media website that you use allows you to use a few lines about what you do as introduction. This is the section which you should use to include your professional job description. The best idea is to visit popular job boards and find related job description to include in your profile. You should always keep this description relevant and short.
It's not always easy to describe your profession or job in just a few lines or words. So, you'll need to choose words very carefully.
Use Keywords
If you have social media profiles, they should also be found when potential employers look for candidates of your skills. That's why it's crucial to locate and use the most important industry-related keywords across your social media profiles. If you are unable to find the right keywords or phrases, you should use the various keyword tools that Google offers.
Google's keyword tool is the most popular option to locate important keywords that you should use in your profiles.
Join Relevant Groups
Most of the popular social media websites also have hundreds or thousands of groups. From the lot, you need to find out those that are related to your occupation or industry. At the same, you should make sure to also find those social media groups (LinkedIn groups, Facebook groups and Google+ groups) that have thousands of members and have regular activity.
Once you find such groups, you should join them as member and start being a part of the conversation to get noticed.
Network Right
In order to use your social media profiles for better job searching, you should also connect with the right people. If you are a professional, the people you network with should also send the right signals. Employers checking out your online profiles may also have a look at the kind of people you have in your network. If your social network includes industry experts, entrepreneurs, thought leaders and related professionals, you'll do a good job of making a good impression on employers or recruiters who screen your profile.
Social media websites are not meant for just fun. They are a powerful tool that you can use to increase your visibility as a professional, showcase your job skills and get found by potential employers or hiring managers.
Do you think your social media profiles are appropriately optimized for job search? Please feel free to comment.
The following two tabs change content below.
Peter is a Senior Managing Consultant at Wenulima Pty, a broad-based consultancy company which specializes in social media, content marketing, hospitality, languages and business management. He's well known as a corporate and personal social media branding strategist. He regularly coaches individuals in key areas like leadership and management.
Latest posts by Peter P. Kadzutu (see all)