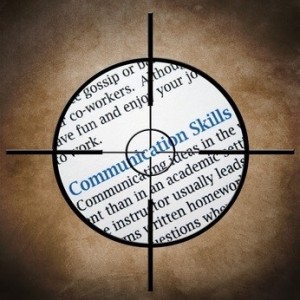 A lot of your success at work depends on your ability to communicate. Among other skills, communication is one that's essential for working in any field of work or industry. In fact, the way you communicate is an important part of what builds up your personality. It's something by which a lot of people recognize you with. If you want to excel in your career, you should always continue to improve your communication skills more, and more.
There are many ways that you can use to make your communication skills more effective. If you know them, you'll be able to develop your ability to communicate quickly and easily.
Here are some communication skills–
Understand the Power of Communication
Before you start to focus on developing your communication, you should first try to understand its significance. There are tons of people with strong skills, talents and knowledge. But success doesn't come easily to all of them. Those who are able to communicate in an expressive and clear manner are able to promote themselves at work and achieve success.
Communication carries value because it's a powerful tool which you can use to leave a good impression on others and develop relationships, no matter what industry or business you are in.
Feel Free to Speak Your Mind
The process of communication begins with voicing your feelings or views without any hesitation. Many people think that their views don't matter. Stop thinking that way. Always feel free to speak how you feel or you may not be able to convey your opinion to others.
The ability to communicate well comes out of courage. So, you need to stop hesitating and start speaking. Every day!
Connect with More, and More People
One of the most effective tips to improve communication is to meet with a lot of people, rather than being confined to just a few friends. When you start to connect with more people, you come across different types of people with different mindsets and opinions. It provides you with more opportunities to speak and express yourself.
Focus on Engagement
People who you speak to are actually your audience. While expressing your opinions, therefore, you should always focus on engaging the audience you are addressing. Use proven techniques like making eye contact with the listeners, using gestures (i.e. talking through your body) and making sure that your gestures match with what you are saying.
By using all these techniques, you can easily engage the audience while making your communication more effective and expressive.
Have a Positive Attitude
All those people who are powerful speakers or communicators are also people with positive attitudes. Therefore, one of the biggest secrets of communication in an effective manner is to look at things in a positive light. If you are filled with negativity, you'll only complain or criticize. As you know, whiners join the line of losers. Once you develop a positive mindset, you'll also develop the ability to communicate in a way that people appreciate.
Be Assertive, But not Aggressive
You can never add power to what you're trying to communicate by being aggressive. Try to understand the difference between being 'aggressive' and 'assertive'. It's always possible to put your point across while being calm. It's good to be assertive at times, but being aggressive is not advised as it only reflects badly on your professional image or reputation.
Listen to Others Too
You can't become an effective communicator, if you are not ready to listen to other people's perspectives. Listening is an important part of communication. You should have the patience to listen attentively when other people speak. It allows you to know other viewpoints and earns you respect. By listening to others, you may also gather some important points which you can use while you begin to communicate.
Please share your thoughts and views.
The following two tabs change content below.
Peter is a Senior Managing Consultant at Wenulima Pty, a broad-based consultancy company which specializes in social media, content marketing, hospitality, languages and business management. He's well known as a corporate and personal social media branding strategist. He regularly coaches individuals in key areas like leadership and management.
Latest posts by Peter P. Kadzutu (see all)